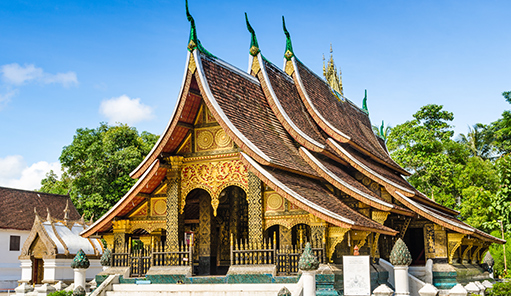 Expected to open in summer 2023, the Laotian branch will be the final touch to the group's Asian network. It will also complete the MOBILITAS footprint on the Indochinese Peninsula, complimenting the existing branches in Cambodia, Myanmar, Thailand and Vietnam.
A great opportunity
When evaluating new markets to enter, Laos emerged as a natural choice for the international group. As the only landlocked country in Southeast Asia, it conducts all international trade by truck or rail, with the majority of cross border activity traveling via Vietnam and China, countries where MOBILITAS is already well established.
Moreover, Laos is a full member of the World Trade Organisation (WTO), ASEAN and the Asia Pacific Trade Agreement. These memberships represent strong trade links with many nations where Mobilitas is also present.
"In recent decades, Laos has developed its international economy and MOBILITAS sees a great opportunity to better serve our global clients by establishing a presence here," commented Alain Taïeb. "As one of the 88 country members of the Organisation Internationale de la Francophonie, the culture of Laos is also an excellent fit for the French-owned MOBILITAS Group. I am immensely proud to add Laos to our network."
A signal of commitment
Operating out of the country's capital Vientiane, the Laotian subsidiary will offer the full spectrum of MOBILITAS services. As such, it will be the only company in the country to provide international moving, records management and heritage preservation expertise under one roof. Laos, with its rich and diverse historical and cultural heritage, is also an ideal proving ground for the group's heritage preservation services launched in 2022 under the Memorist brand.
"By offering the Laos business community new services, we can further strengthen our bonds to this country and the Indochinese region. The new branch is a strong signal of our commitment to the provision of quality services to our global clients, and of our faith in the future of the wider Asian economic community," said Alain Taïeb.
About the MOBILITAS Group
Founded in 1974, the MOBILITAS Group is a family-owned mid-sized company present in 97 countries around the world.  The group entered the Asian market in 2005 with the acquisition of the Four Winds International Group in Hong Kong. Today, it is one of the largest international moving companies in the region, with more than 400 employees, working at 30 branches, across 14 countries.