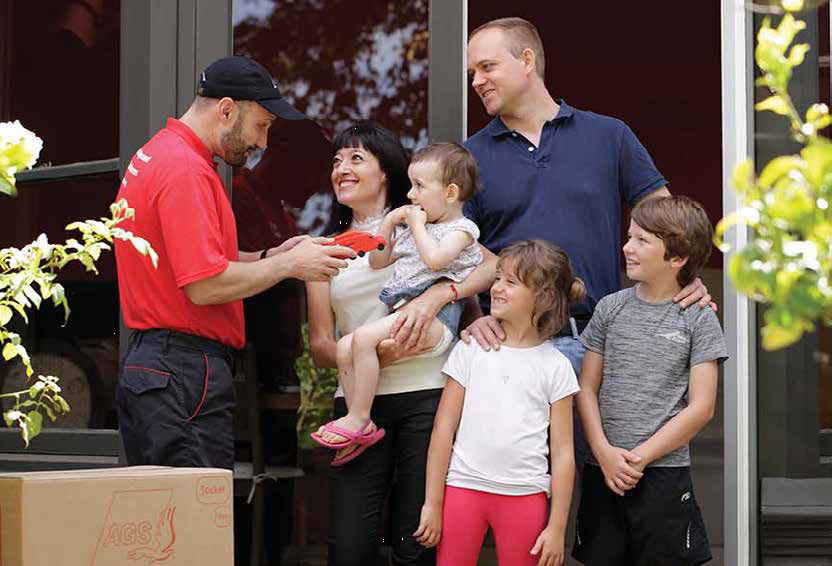 The golden rule? Planning and preparation are key to avoid last-minute surprises.
Six months before your move
You know your destination, now it's time to plan your relocation!
Check with your doctor that your vaccination record is up to date and that your destination country does not require any vaccinations: yellow fever, typhoid, etc. If you are on ongoing medication, ask your doctor for advice.
Apply for passports, visas, work permits and international driving permits if necessary, and have a look at accommodation options and schooling for the kids.
Ask your bank whether you can transfer your bank account or whether it's better to open a new account in your host country.
Notify your children's schools of their imminent departure to get the documents you'll need to enrol them in their new schools.
If you have a pet, check your airline's requirements for pet travel. Also check what the pet import requirements are in your host country and visit your veterinarian to obtain all the necessary documents.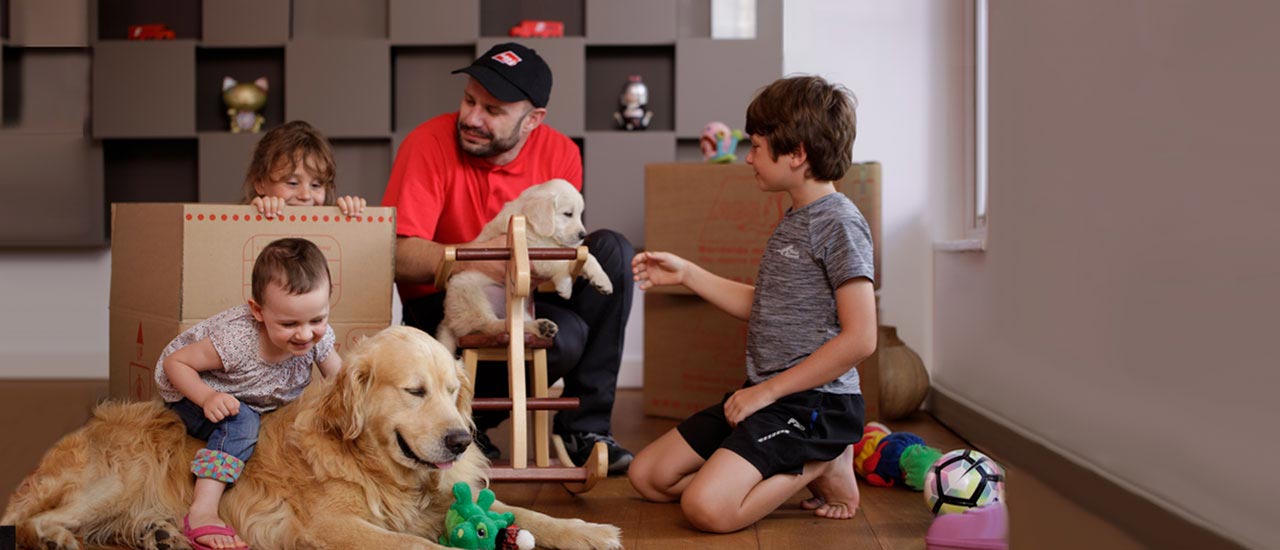 Three months before your move
Have a ruthless sort through your belongings and resell or donate what you aren't taking with.
Organise and file important documents.
Familiarise yourself with the customs clearance procedures and taxes in your destination country. Your AGS advisor will tell you everything you need to know and give you a list of restricted items. This list varies from country to country but can contain, for example, certain books, films, medicines, ivory décor, wine and/or cigarettes.
Terminate your lease.
Save invoices for any new goods you buy in this period. Customs could ask to see them on your arrival.
Notify your local municipal office of your move, they will need to register your change of address. Cancel your subscriptions and direct debits for:

Water, electricity, gas
Telephone, internet, satellite/cable TV
Insurance, social security and health insurance
Schools
Leisure and sports clubs
Magazines, newspaper

Start looking for temporary accommodation in your destination country. That way you have a place to stay while you wait for your shipment to arrive.
If you are moving as a family, learn about your new home country together and discuss the move with your children. Find more tips in our article "Moving with children".
One month to go
The big day is fast approaching! Make a detailed inventory of everything accompanying you on your move. Assign each item a monetary value. You can complete this inventory online by logging into your personal account on the AGS web platform.
Remember to insure your belongings. AGS also offers all risk insurance.
Organise the transport of your valuables, such as jewellery and important documents. The transport of these items is your responsibility.
Arrange for pet and childcare on moving day.
Clean and dry your tools, garden furniture and kitchen utensils to avoid mould during the transport. This is particularly important if you are moving to a humid climate.
If you are shipping your vehicle as well, remember to service your car and drain the fuel tank prior to transport.

Seven more sleeps
Send your shipping documents to AGS. We will verify that they have been completed correctly.
Start packing your luggage; select games to occupy the children during the trip.
Store the items you don't want to ship but can't bear to part with. Your AGS advisor can advise you on short- and long-term storage solutions.
The day before
Make sure your important documents are all in one place and within easy reach: plane tickets, identity documents, passports, etc.
Put aside essential medications and make sure you take them with you.
Pack a travel bag containing snacks and candy, changes of clothes, essential medicines, magazines, phones and their chargers, etc.
Ensure that your children's favourite blankets, bottles, pacifiers, and toys are packed in your hand luggage, you might need them.
Defrost your refrigerator/freezer.
Moving day!
The big day has arrived, the movers are on their way and your things are ready. There are only a few things left to do:
If you are a tenant, make a final inventory of fixtures, noting every detail (damage, breakages, malfunctions, etc.). Also remember to note down meter numbers to avoid any misunderstanding with the landlord.
Go around each room one last time to check you haven't left anything behind. Open each cupboard to be sure.
Turn off the electricity, water and gas.
For insurance purposes, demonstrate to the movers that your electronic and household appliances are working before they are loaded for shipment.
Now you are ready to turn the page and start your new adventure! AGS is standing by to help you every step of the way. From finding temporary accommodation and appropriate schools, to setting up utility and internet subscriptions for your new home, we strive to make your move as stress-free as possible.
AGS, your mobility partner for a successful expatriation.