VEHICLE MOVING SERVICES - CAR TRANSPORT
Consider our international vehicle transport service wherever you are moving. With 49 years of experience, every year, AGS ensures safe and secure transportation of thousands of cars, bikes and vintage car collections internationally.
AGS delivers optimised door-to-door transportation for any kind of vehicle
AGS offers door to door vehicle transport services for corporate clients and individuals.
We strive to provide a world class vehicle moving service whatever the type: utility vans, sedan, hatchback or SUV, luxury cars, vintage motorbikes, caravans etc.
We transport your vehicle as part of a larger household move or on its own. AGS is one of the only companies to offer a unique and economic vehicle moving service: Consolidated Car Shipping. 
We guide you to select the most cost-effective and convenient shipping method for your vehicle. Our consultants will assist you through each step of the process to get your car transported with ease.
Get a free quote
Preparing your vehicle for transport
Although we offer all our clients expert guidance to satisfy the export and import procedures for their vehicles, we recommend that you also bear the following list of general tips in mind:
1
Ensure your car battery is fully charged. It will need to retain enough charge for the length of the ocean voyage.
2
Deactivate your vehicle's alarm system to avoid any unnecessary draining of the battery should your alarm be activated during transportation.
3
Check that your fuel-tank is at the minimum level – below a quarter full – for safety.
4
Service your vehicle to ensure that you have a hassle-free drive experience at your destination.
5
If your destination has a dramatically different climate, just remember to check with your mechanic whether you have the correct coolant or anti-freeze.
6
Clean your vehicle to make the pre-delivery and collection visual inspections easier.
7
Remove all items from your vehicle including your car registration documents and any valuables prior to shipping.
8
Keep a duplicate set of keys for your vehicle on hand at all stages of your move: this is not something you want to leave behind!
How does our vehicle transport service work?
All vehicles are transported and shipped by sea in standard steel containers or roll-on roll-off for specific destinations. To guarantee its safe transportation, the vehicle is strapped, and the wheels are blocked.
If your car is transported in a container, we can use the extra space to move your belongings. We build a wooden cradle around the vehicle allowing us to pack some of your personal effects above or we can use a 40 feet container as appropriate. The entire shipment will benefit from an optimal protection.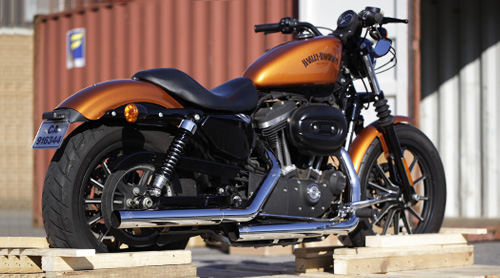 We move vintage and luxury vehicles
Are you moving abroad and looking for an expert to move your vintage vehicle?
We understand that your vehicle is unique. Every year, AGS assists clients in moving their collector or luxury cars. Please get in touch with our vehicle moving experts for more information and references of previous moves.