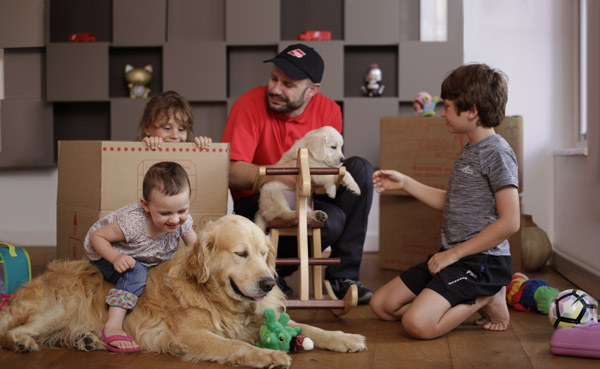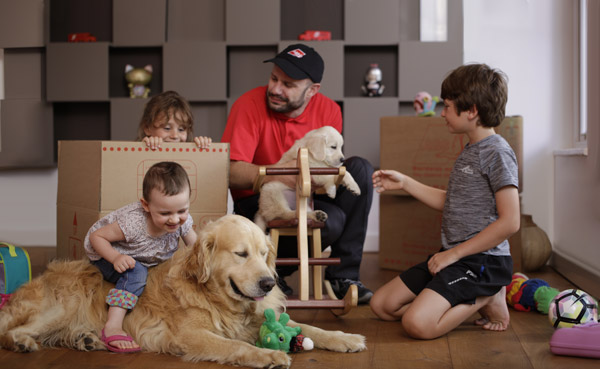 If you are moving with children, make it easier for them by preparing them for it, before the moving day and upon arrival. These tips below can help them get ready for the move. After all, your children are more important than your most prized belongings.
Before the Moving Day
Communicate
Discussing the move with your children and everything you know about the move is important. Encourage them to talk about it and to ask questions. Show them that you are positive about the move; it will help them to feel more relaxed and excited.
Involve them in the preparation for the move
Include your kids in the different stages of the moving process. They can join the family as you choose your new home, and help pack their own boxes. This will help reduce their anxiety and fear of the unknown.
Research about the new country
Help your young kids learn all they can about the new home country and city. Look for exciting activities to do together as a family such as zoos, parks, museums, festivals.
Are you moving in the middle of the academic year?
If you move with kids in the middle of the academic year, contact the new school before the move and speak to them about the curriculum. Some subjects may not be covered in the old school or there may be vast differences in the way the two schools operate.
The more you know about the new school, the better you can prepare your child for it, thereby making him/her more comfortable.
Look for Clubs and Organisations
Look for local clubs and organisations which your children can join after the move. This will help them to make friends and to adjust a little more easily.
Keep their old toys
Keep your children's old toys and favorite games. These may help them throughout the transition to their new home country.
Do they understand the differences between the two countries?
If you are moving to an area that is very different from your home town or country make sure that your child is aware of and understands these differences.
Take them to their favorite places
Before the move, take your children to their favorite places, parks and playgrounds and remember to take photos.
Make a scrapbook
Help your kids to make a scrapbook with photos of their former home, school, friends and favorite places.
Friends are important
Encourage them to maintain contact with their friends.
Give them an old fashioned address book to record their friends' addresses and other contact information.
Have one box per child
Just before the move, pack your children's favorite toys, snacks, books, etc. into their own boxes. Keep these handy during the move.

Upon Arrival
Maintain their routines
The move will disrupt you and your baby or toddler's routines, but try to maintain theirs as far as possible. It will help them cope with the change.
Look out for problem areas in your new home
Are there accident-prone areas in the new house? Check for obstructions and other accident-prone areas in your new home. Find out about solutions to provide you with peace of mind.
Give responsibilities to your children
Let your kids unpack their own boxes and decide upon the arrangement and decoration of their own rooms.
Are your children's rooms in order?
Ensure that your children's rooms are in order before concentrating on the rest of the house.
Keep an eye on them after the move
Spend as much time as you can with your children after the move and keep an eye on their school performance. Show interest in their school and friends. Meet the teachers and accompany your children to school.
Give them time
Although some children adjust at different paces, teachers usually expect children to feel comfortable in their new school after six weeks. So give your children time to settle in first.
Finally, the key to overcoming any challenges when moving with children is to make the move fun!
References:
Readings: