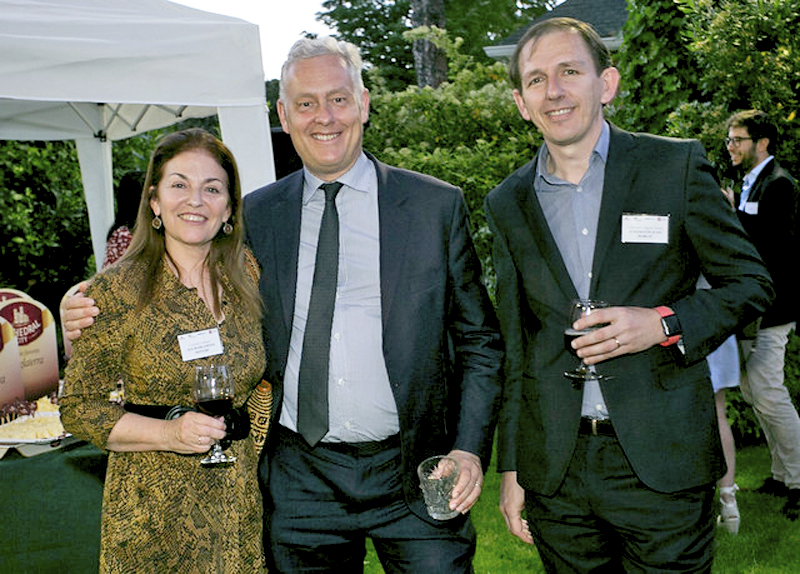 AGS Movers Spain recently attended a Spring Cocktail event hosted by the British Chamber at the British Ambassador´s Residence in Madrid, Spain. Around 250 attendees gathered to offer a warm farewell to Simon Manley CMG, and to thank him for his work over the past five years.
Christopher Dottie, President of the British Chamber, commended the Ambassador's efforts in strengthening bilateral relations, promoting investment in both countries and the assistance he had given to the organisation. He also praised the willingness of Ambassador Manley to listen to the Members of the Chamber.
Simon Manley praised the close collaboration that exists between the British delegation and the Chamber of Commerce, something that will now transfer to Hugh Elliot, the next Ambassador of the United Kingdom in Spain. In addition, he highlighted the excellent commercial and business relations between both countries worth more than 60,000 million euros as Britain remains the largest European investor.
The Spring Cocktail was a good opportunity for AGS Spain to meet future partners and other companies and network with other businesses. AGS Spain Relocation Business Developer, Concha Carrasco attended the event as a representative of the branch.
Pictured above, from left to right: Concha Carrasco, Relocation Business Developer at AGS Spain, Simon Manley, British Ambassador in Spain and Gullermo Nagore Ferrer, Director of the Brand/Communications/Experience Department at Juan March Foundation.