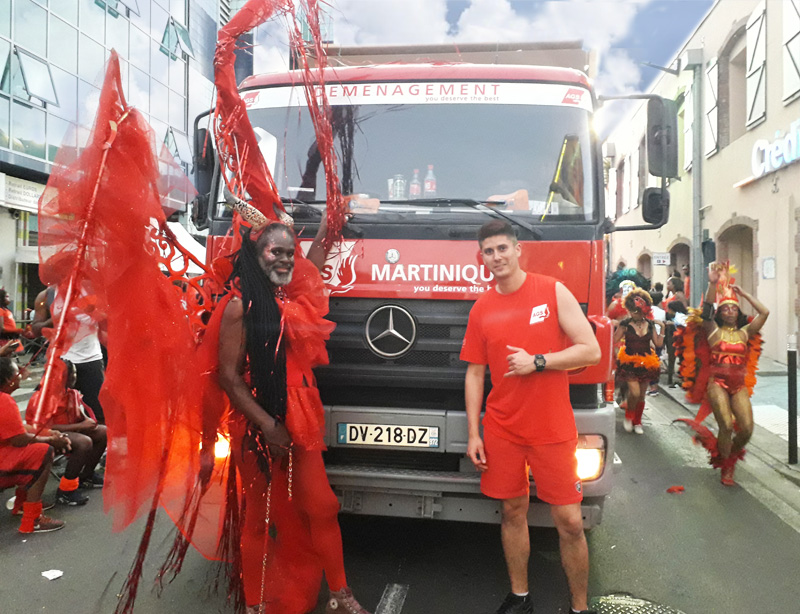 AGS Movers Martinique participated again in this year's Carnival of Martinique, which took place from Saturday, 02 March to Wednesday, 06 March 2019.
The Martinique Carnival is a very popular festival and gathers all Martiniquais, no matter their social background. Festivities, which are categorised, take place from Shrove Saturday to Ash Wednesday, with a specific theme for every day. Sunday is a festival of colours and everyone is free to express their individual creativity. Sunday is also the day when King Vaval, a giant papier-mâché that captures all the negative events of the past year, is presented. On Monday women take the men's place and men take the women's place to celebrate a comic wedding. On Tuesday, everyone dresses in red and black and the "red devils", symbolic characters of the carnival, are showcased. Finally, on Wednesday, the day of mourning, white and black are mandatory colours. At sunset, King Vaval will be burnt at a public place, symbolizing the end of the carnival and the purification of souls.
Established on the island in 1984, AGS Martinique is an integral part of the community and has actively participated in the Carnival for the past five years. Three members of the branch, associated with a group of dancers, took part in the vidés (parades) of Fort of France for three days. A decorated AGS truck, furnished with AGS-branded banners and equipped with a sound-system, the group provided animation by offering music and dances and distributing AGS-branded fans and reusable goblets to the public.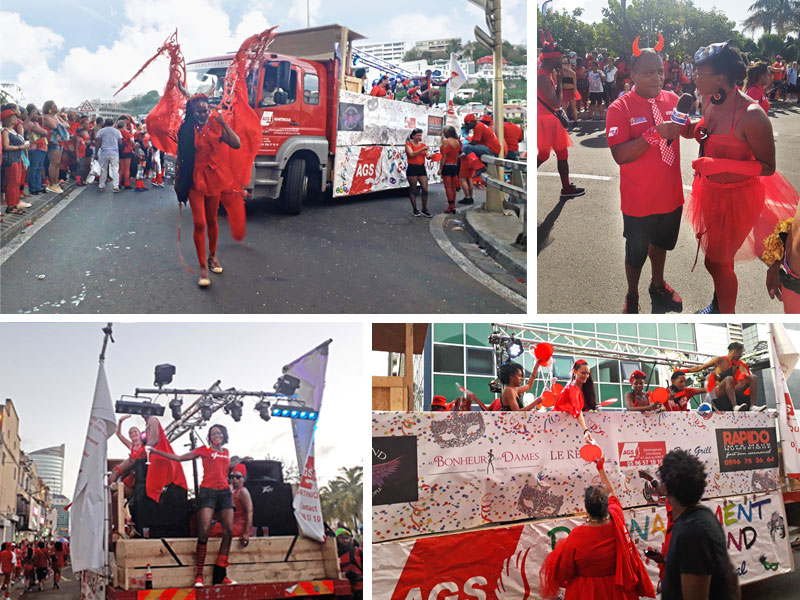 Useful links: