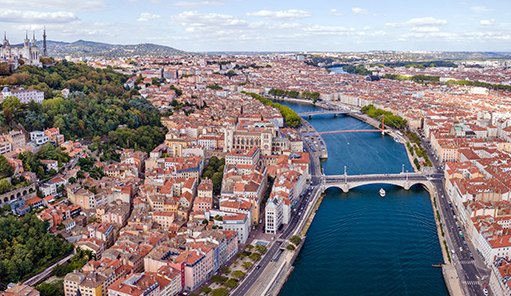 Located in southeast France at the confluence of the Saône and Rhône rivers, Lyon is France's third-largest city after Paris and Marseille and is the capital of the Auvergne-Rhône-Alpes region. It was once renowned for its silk trade, but today is more widely known for its top-notch restaurants run by master chefs from all around the world. In 2021, Lyon boasted 21 Michelin star establishments. No wonder it is viewed by many as the world's culinary capital.
Resident and Work Permits for Moving to Lyon
To live and work in France, and therefore Lyon, you must have a work permit and a residence permit. These two permits are linked and can be acquired from the police department and labour department, respectively. Citizens of the European Union, the European Economic Area, Monaco, and Switzerland can move freely within the European territory and don't need a residence permit to reside in Lyon. Residence permits are valid for 5-10 years and are renewable, while work permits can be valid for up to 12 months.
Depending on what kind of work permit you have and the level of financial support you can offer, your non-working spouse will also need a residence permit. Minors don't need a residence permit.
Click here for AGS Movers to assist you with your move to Lyon or any major surrounding cities.
The Cost of Living in Lyon
While the cost of living in Lyon is 21% lower than in Paris (in 2023), it is still a costly place to live. Monthly living expenses for a single person are approximately €1,938, while a family of four can expect to spend around €3,804 (in 2023). However, you may be able to save money by shopping at flea markets and dining at inexpensive restaurants.
One way to make life in Lyon more affordable is to live in the suburbs where rents are cheaper. The excellent transport system means that you don't need a car to get to the city centre for work. And when you consider how heavy the traffic can be in large cities, public transport is definitely a more efficient way to travel, but more on that later in this article.
To compare the estimated cost of living of different countries, click here.
Arrondissements – Where to Live in Lyon
Lyon, like many large French cities, is divided into nine arrondissements or administrative districts. The arrondissements are numbered 1 through 9 and are listed below:
1st Arrondissement:
Home to Place des Terreaux, Hôtel de Ville (City Hall), the Opera House, and St. Nizier Church. Its pubs and bars make it one of the liveliest parts of the city.
2nd Arrondissement:
This is a varied and commercial district situated at the southern tip of the peninsula, which is formed by two rivers – the Saône and the Rhône. The largest square in Europe, the Place Bellecour can be found here.
3rd Arrondissement:
The most populated district in the city and the location of the Part-Dieu train station, which connects Lyon to the rest of the country and Europe. In 1971, this district welcomed the central food market of Halles Paul Bocuse, which quickly became (and still is) a popular destination for food enthusiasts.
4th Arrondissement:
This is a residential area at the top of the Croix-Rousse hill between the Saône and Rhône rivers. It has many traditional apartments and a history of silk production.
5th Arrondissement:
Located on the left bank of the Rhône, the fifth arrondissement is the historical part of the city. It is home to some of Lyon's most iconic landmarks, including the Basilique Notre Dame de Fourvière.
6th Arrondissement:
Home of the Parc de la Tête d'Or, the largest urban park in France. Commonly described as Lyon's most exclusive district, the 6th arrondissement has wide avenues lined with striking buildings and mansions.
7th Arrondissement:
This district began as a subset of the third arrondissement and has expanded into the largest district in Lyon. It is a vibrant centre for students and young adults and offers a diverse choice of restaurants, cafés, schools, and parks.
8th Arrondissement:
The eighth arrondissement is considered the city's working-class residential area. It is also home to the Institut Lumière, where the Lumière brothers invented cinematography in 1895.
9th Arrondissement:
Last, but not least, the ninth arrondissement is a residential area offering lower rents and beautiful views over the Saône river and the back of Fourvière Hill.
International Schools in Lyon
The Ombrosa International School
The Ombrosa International School is a private multilingual school established in 1971. The school provides education for pupils aged 3-18 and is home to 1429 learners from 49 different nationalities (in 2023) who follow an International Baccalaureate (IB) curriculum. Ombrosa offers a wide variety of extracurricular activities, including gymnastics, judo, science and nature, football, musical theatre club, chess, band, and journalism.
The Cité Scolaire Internationale de Lyon
The Cité Scolaire Internationale de Lyon welcomes students wanting to follow an international school curriculum within the French education system which results in the International Option of the Baccalaureate (IOB). Currently (in 2023) a total of 1900 learners between the ages of 6-18 attend the school. It offers nine international sections based on different languages, namely: Arabic, Chinese, English, German, Italian, Japanese, Polish, Portuguese, and Spanish.
What To Do in Lyon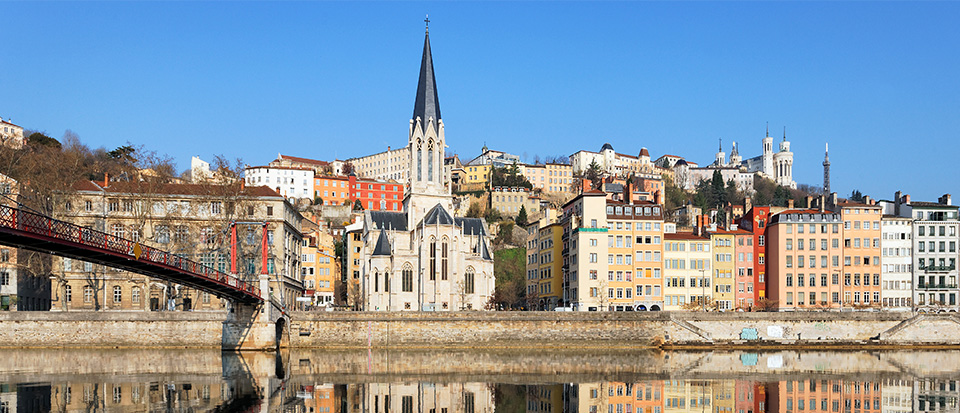 There is an abundance of activities to choose from in Lyon, some of which are listed below:
Discover the city on a cruise along the Rhône and Saône rivers
Admire the Basilica of Notre-Dame de Fourvière
Treat yourself to dinner at a world-class restaurant
Go on an adventure at Parc de la Tête d'Or
Pay homage to the Lumière brothers at the Institut Lumière.
Transportation in Lyon
Most of Lyon is walkable, but if you do use public transport, you'll find you can easily get from one point of the city to another at a reasonable price. Lyon's public transport network is run by the Transports Communs Lyonnais (TCL) and consists of six tram lines, four metro lines, two funicular railways and over a hundred bus routes. A bus or metro pass costs around €2 for one ticket or €58 for the month (2023). In the busy summer months, you will likely find that public transport is cheaper and more convenient than driving.
You have 12 months to convert your original driving license to a French license once you have obtained a residence permit. Until then, you are permitted to drive with a valid foreign license.
With the TGV (the fastest train in France), you can get to Paris and the Mediterranean beaches in only two hours and the L'Alpe d'Huez in one hour. Within 45 minutes of Lyon you can:
access the great hiking trails of the Alps or the Vercors
see the magnificent lavender fields of Provence
visit picturesque villages like Pérouges, Pont-en-Royans, and atypical places like Postman Cheval's Ideal palace.
Lyon also has its own international airport called Lyon–Saint Exupéry.
What's the verdict?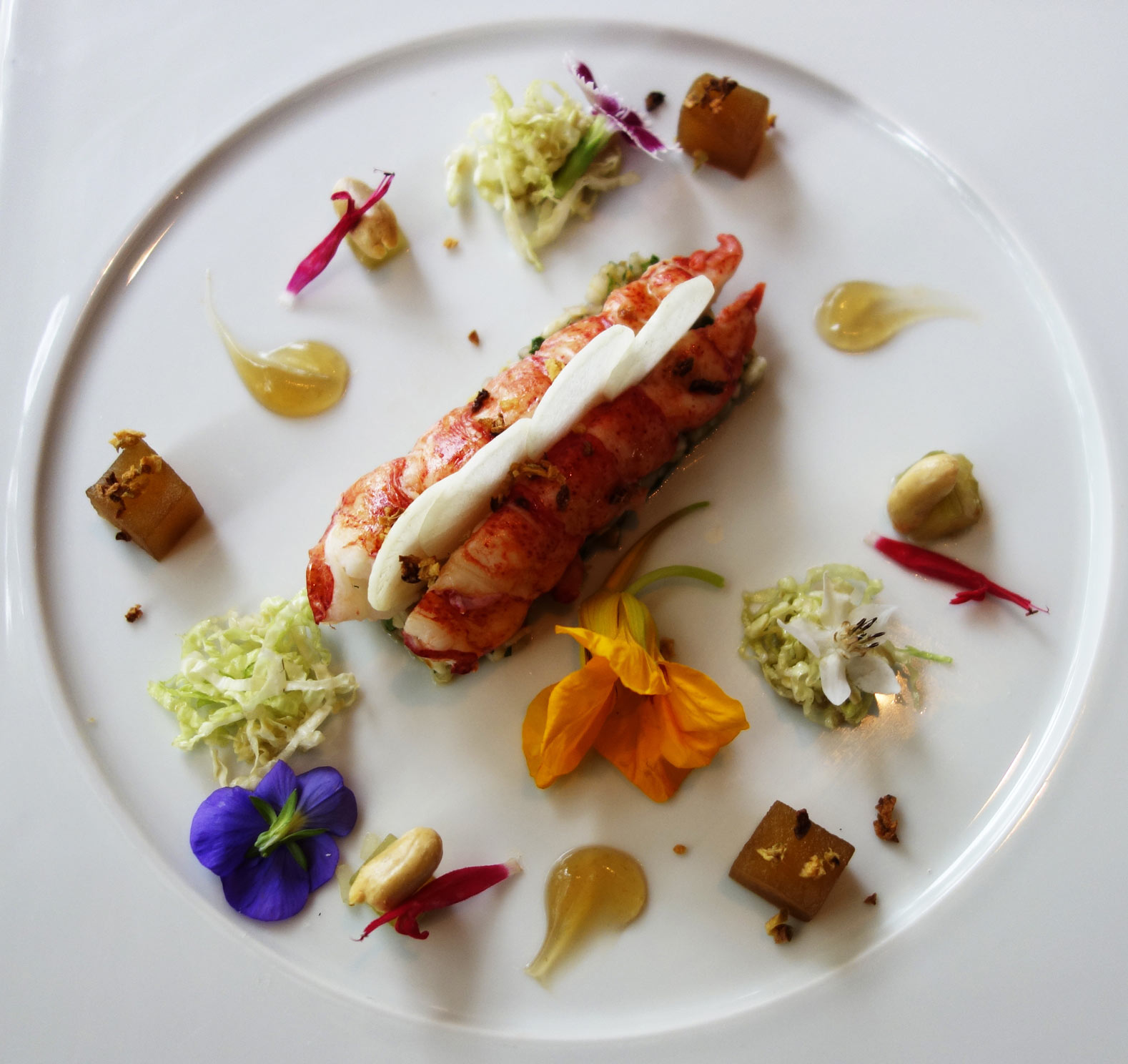 Lyon is an incredible city rich in history. It offers job opportunities in various industries, excellent public transportation, friendly people, mouth-watering dishes, and many other attractions.
AGS Movers Lyon is based in Auvergne-Rhone-Alpes but also covers all major cities in the region such as Grenoble, Chambéry, Annecy, Saint-Etienne and Clermont-Ferrand. Our skilled and versatile team can provide you with a customised moving experience.
Contact AGS Movers for professional assistance during your relocation.