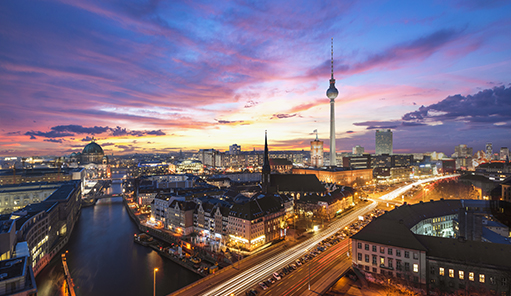 Before you pack your bags, it's important to familiarise yourself with the essentials of life as an expat in Berlin. We walk you through some key considerations to help make your transition smoother and ensure you make the most of your time in this incredible city.
German Residence Permit
As an expat moving to Berlin, it's crucial for you to understand the residence permit requirements. All foreign nationals, except for people from Switzerland, Iceland, Norway, Lichtenstein, and EU countries, need a residence permit to stay in Germany for more than 90 days. In general, there are three residence permits that allow you to stay in Germany.
The Temporary Residence Permit or Limited Residence Permit (Aufenthaltserlaubnis) lets you stay in Germany for a year, but you'll need a specific reason for staying, like studying, working, or marriage. When you apply for this type of permit, you'll need to explain why you want to stay, and your permit will specify this reason. You won't be permitted to engage in an activity that your residence permit doesn't allow. Once your permit expires, you may have the option to extend it provided your situation has not changed and you still fulfil the requirements.
The EU Blue Card is for foreign nationals of non-EU countries who are highly skilled in a profession and want to work in Germany. Highly qualified employees have completed a higher education degree, such as a bachelor's or a master's degree. If you have a background in IT or STEM (Science, Technology, Engineering, Mathematics), you're more likely to get the EU Blue Card.
The Permanent Residence Permit or Settlement Permit (Niederlassungserlaubnis) lets you work and travel in and out of Germany indefinitely. To get this permit, you need to hold the Temporary Residence Permit or the EU Blue Card. You will need to prove that you have worked for a minimum of five years, that the Federal Employment Agency approved your job, and that you have paid the necessary taxes and contributions to the government. There's also a German language proficiency requirement, so you will need to brush up on your Deutsch.
For more information about residence permits, visit Berlins' Official website for all the answers you need.
Finding Accommodation in Berlin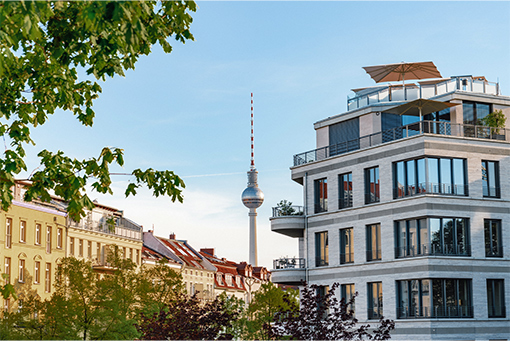 Finding a place in Berlin to call home can be both exciting and challenging. The city offers a diverse range of neighbourhoods, each with its own unique character and charm. Popular areas among expats include Mitte, Prenzlauer Berg, Kreuzberg, and Friedrichshain. Start your search for accommodation early, as demand for rental properties can be high.
Browsing expat websites, local classifieds, and real estate agents can be useful sources for finding your home. Keep your personal preferences in mind when choosing your ideal area to settle in. It's also useful to consider your budget, proximity to amenities, and transportation options. Where you choose to settle is important as it could play a big role in determining how well you blend into your new culture.
Berlin's Cost of Living
Berlin is relatively affordable compared to other European capitals. Planning your budget is super important, but don't worry, it doesn't have to be daunting! When you're thinking about your expenses in Berlin, you'll want to consider things like accommodation, groceries, utilities, getting around the city, and of course, having some funds set aside for fun leisure activities. The good news is that Berlin has plenty of affordable dining options, street food, and local markets for you to explore without breaking the bank. To give you an idea of what to expect, here's a rough breakdown of your possible expenses (July 2023):
1 Bedroom Apartment Rental (€900-€1300)
Monthly Transportation Pass (€57)
Meal at an inexpensive restaurant (€12)
Basic Utilities for 85m² Apartment – Electricity, Heating, Cooling, Water, Garbage (€350)
1 Liter Milk (€1.28)
Job Opportunities and Work Culture in Berlin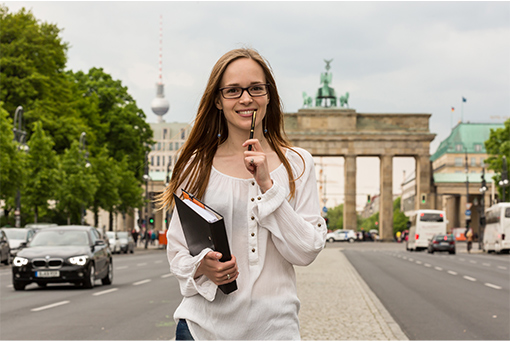 Berlin is such an exciting place with its buzzing startup scene and creative industries. If you're on the lookout for career growth, you're in the right spot. The city has fantastic opportunities in areas like technology, design, media, and arts. To boost your chances of landing a job you like, take some time to get to know the local job market and connect with expat and professional networks. It's important to understand the German work culture. Punctuality is highly valued, teamwork is key, and professional etiquette will help you blend right in with the local business environment.
Berlin's Public Transportation and Mobility
Berlin's public transport system is excellent, it includes a network of buses, trams, U-Bahn – known for its yellow-coloured trains (subway), and S-Bahn (trains above ground). Whether you're looking to explore the city centre or the outer districts, you can get there easily, comfortably, and safely. Obtaining a monthly or yearly travel pass can save you money if you plan to use public transport frequently. The city also encourages cycling as a convenient and eco-friendly way of getting around, with bike lanes and bike-sharing services available throughout Berlin.
Fun Facts About Berlin
Berlin is renowned for its thriving street art scene. Colourful murals, graffiti, and urban art can be found all over the city, particularly in neighbourhoods like Kreuzberg and Friedrichshain. The East Side Gallery, a section of the Berlin Wall covered in murals, is a must-visit for art enthusiasts.
Berliners have an unusual karaoke tradition called "Bear Pit Karaoke." Held at the historic Mauerpark, brave individuals take the stage in an open-air amphitheatre to sing their hearts out in front of a lively crowd of locals and visitors.
The bear is the symbol of Berlin and can be found in various forms throughout the city. The Berlin Bear represents strength, resilience, and the city's history.
East Berlin has its own quirky pedestrian traffic signal figures known as Ampelmännchen, invented by the German traffic psychologist Karl Peglau. These unique traffic lights depict a little green "walker" or red "stander" wearing a hat. The traffic-light men are iconic in the eastern part of the city and can be found in many souvenir shops.
Beneath Berlin's bustling streets, you'll find an intricate network of secret underground tunnels and bunkers dating from WWII. Some of these tunnels have been repurposed into unique spaces, including nightclubs and art galleries, giving you an opportunity to explore the city's hidden depths
Moving to Berlin as an expat opens doors to an incredible city with a vibrant cultural scene, exciting career prospects, and a welcoming international community. Remember, by taking care of the key points we've talked about, you'll be fully prepared for a successful and fulfilling experience in the German capital. Embrace the unknown and make the most of everything that Berlin has to offer. Willkommen in Berlin! (Welcome to Berlin!) Get in touch with us for assistance with your move to Berlin.