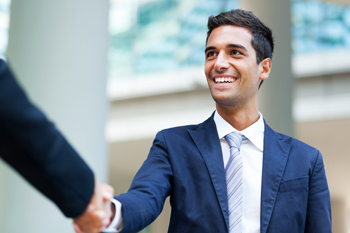 AGS welcomes the following newly appointed managers:

Karen Leotoing
Branch Manager:
AGS Movers Beijing
Karen began her professional career in China four years ago as a Project Manager at the French Embassy, organising an economic forum for the then President Sarkozy. She joined AGS in 2009 as a Key Accounts Salesperson, managing Embassy accounts and earning herself the nickname 'Miss Africa' for her work with the continent. Identifying market potential, she developed and headed a team dedicated to the Embassies. Her new role reflects the Group recognition of her outstanding leadership and dynamism.

Iris Becquart
Branch Manager
AGS Movers Rwanda
After studying in the field of logistics, Iris Becquart joined the AGS Group in 2008 as an International Corporate Volunteer based at AGS Movers Uganda. She became the branch's trainee manager in 2010 before being posted as trainee branch manager at AGS Movers Port Gentil in 2011. In mid-2012, Iris became assistant manager at AGS Movers Mali. Early in the new year, Iris will take over AGS Movers Rwanda, replacing Pascal Romain who is on his way to Tunisia.

Sophie Bidau
Branch Manager
AGS Movers Zimbabwe
Sophie Bidau is the new branch manager at AGS Movers Zimbabwe. With a background in tourism in Asia, Sophie joined the AGS group in 2007 as an import coordinator for AGS Movers Ghana. Two years later she moved to AGS Movers Angola to be Assistant Manager for a year.  In 2011 she became Assistant Manager for AGS Movers Kenya before returning to her roots in May 2012 at AGS Movers Ghana. The AGS group's trust in Sophie has now been confirmed with her appointment as the Branch Manager for AGS Movers Zimbabwe.