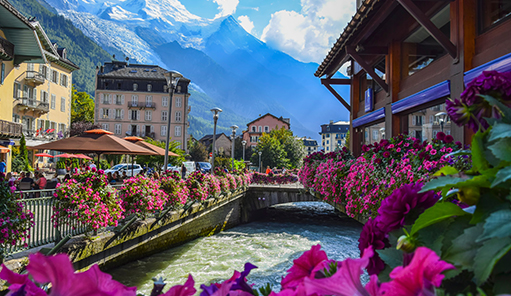 There's a lot to consider before you move though! We've put together our top-10 tips to help you prepare for your move to the country the French call 'L'Hexagone'.
1. Residency and Immigration Formalities
Since the UK left the EU, it is true that moving to France has become more complicated for British citizens. If you're staying in France (or any other Schengen country) for more than 90 days, you will need to apply for a residence permit (Carte de Séjour) at your local Préfecture (a government department responsible for administering things such as residence permits, driving licences and passports). If you intend to work in France, you'll also need to apply for a work permit. Processes can be complicated so it's best to consult with an immigration lawyer if you're uncertain about the rules.
2. Finding somewhere to live
Before you start looking, you need to understand French 'housing lingo'. The number of rooms listed on housing adverts (F3 or T3 for example) always excludes the kitchen and bathrooms/toilets. In many smaller apartments in France, however, the living area will be open plan and the kitchen will be within the main living area ('un coin-cuisine'). It can be a little confusing! So, in simple terms, a studio (also known as a T1/F1) is a one roomed property with the sleeping area within the main room, with a corner kitchen, and a separate bathroom. A T2 or F2 is an apartment with two rooms – one bedroom, a living/reception area which may include the kitchen (or the kitchen may be separate!) – and a separate bathroom. A T3/F3 is an apartment with three rooms (2 bedrooms), etc.
Property websites like Seloger and Superimmo can help you in your accommodation search, but if you're not fluent in French, it is best to enlist the help of a relocation company like AGS. These agencies can help you find a place, arrange viewing appointments, and most importantly review the lease agreement to ensure that it is legally compliant and that it protects your interests as the tenant.
3. Moving your household goods
For peace of mind, it's critical that your mover understands the customs and import regulations and can complete the correct paperwork for your move. A reputable moving company such as AGS Movers will assess your specific requirements and provide a personalised moving quote.
4. Learning the Language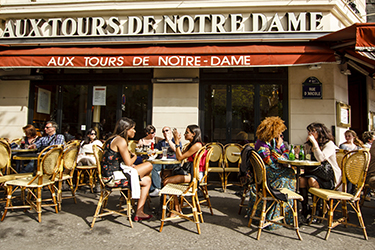 You'll struggle to get by in France without at least a basic level of French. If you have the time and the funds, face-to-face language lessons with a private language school are your best bet to learn the language quickly. Try International House in Nice or the Alliance Française in Paris as a starting point. If in-person lessons are out of your budget, you can try online lessons with Berlitz or self-paced online courses with a provider such as Rosetta Stone. You can also try some of the free apps like Duolingo. Another great idea is to arrange a language exchange. You will find many people in big cities offering free French/English conversation exchanges (or put up your own ad at the local supermarket or university!). You'll meet for a coffee and spend half of the time chatting in French and the other half chatting in English. It's a great way to improve your confidence, make some French friends, and get some free language lessons.
5. Opening a Bank Account
There are many major high street banks in France, including Credit Lyonnais, Société Générale and BNP Paribas, to name but a few. However, providing the right proof of identity and residency can be a challenge when trying to open a bank account, so it's worth contacting your UK bank before you go to see if they have international branches. HSBC UK, for example, may be able to help you to open an account in France before you arrive.
6. Finding a school for your children
It is compulsory for children in France to attend school between the ages of 3 and 16, and there are many great options for international schools, as well as French state and private schools. Read our article "French Education System: Where Will Your Kids Go to School?" for more information.
7. Healthcare
If you're moving to France permanently and you are working, you will need to enrol into the French social security and healthcare system. In France, healthcare is part state funded and part privately funded via a Mutuelle that you usually join via your employer. If you're moving temporarily with your employer or to study, you may be able to retain certain NHS benefits. The situation is a little more complicated since the UK left the EU however, so it's best to check the most up to date information on the UK government website and the French government website.
If you want to take out private international healthcare coverage, you may wish to consider a provider such as William-Russell, CIGNA or BUPA.
8. Driving in France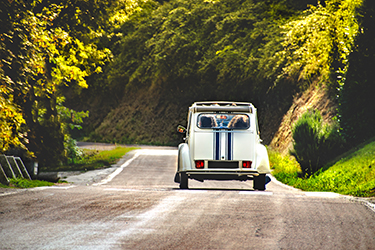 The criteria for whether your UK driving licence remains valid in France are complicated and depend on when your licence was issued and how long it's valid for.
Obviously, in France, they drive on the right so you may find it easier to buy a left-hand-drive car in France. However, it is possible to import your British car and obtain a registration 'carte grise'. It's important to do this as soon as possible after arrival though (usually within the first month) as your insurance may be invalid if you don't.
9. Tax
International taxation is complicated to say the least! It's best to discuss your personal situation with an international tax consultant, particularly if you are retaining property or assets in the UK or you are likely to be travelling back and forth between the UK and France for work or other purposes as you may become tax resident in both France and the UK. If you're leaving the UK permanently, however, you may be entitled to a tax refund! Read our article "Taxation when moving to France" for more information.
10. Mobile phones
Since the UK left the EU, many of the UK's larger mobile networks have reintroduced roaming charges. Some of the smaller UK networks, however, still include roaming within your inclusive plan, so it may be worth switching if you want to retain your UK number. If you expect to use both a French and a UK number when in France, you may want to invest in a dual-sim phone allowing you to carry around one phone with two numbers, but you must ensure that it isn't locked to a particular network.
France has many mobile networks such as Orange, Bouygues Télécom and SFR, all with high street stores, as well as a number of smaller online retailers.
Moving to France may seem daunting, but with preparation and forward planning you can make the transition smoother and be ready in no time to take full advantage of everything that life in France has to offer.
For help with anything included in this article including removals, house hunting, settling in services, arranging language lessons or tax support, please get in touch with AGS Movers UK today!