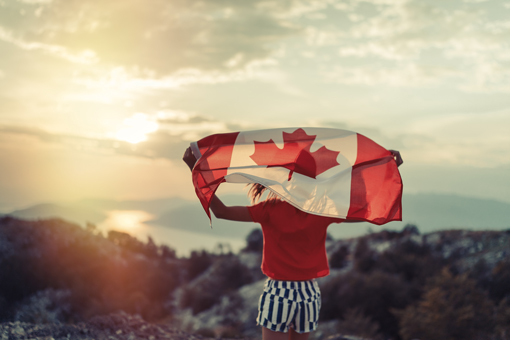 Located on the Atlantic coast, Halifax is the regional capital of Nova Scotia. The city is expanding rapidly thanks to the influx of expatriates in search of a better quality of life. As it is situated on one side of the Bedford Basin, opposite the city of Dartmouth, residents can access the amenities of both cities. Education, healthcare, public amenities and employment options are doubled thanks to two interconnecting bridges.
Because of its coastal location, Halifax receives a fair amount of snow, but winter temperatures are milder and snow melts more quickly than in other regions.
The city is the economic engine of Nova Scotia, with most residents finding employment in the service sector. The health sector is also growing and offers real opportunities.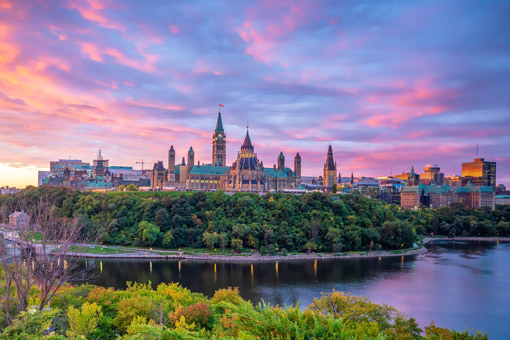 Canada's capital is known for being safe and clean, offering its residents a high quality of life and a cosmopolitan vibe. The city is also home to many technology companies that rank high in their field. Ottawa is becoming increasingly popular with expats and with students, who are drawn by the excellent standard of education offered at its two major, top-tier universities, Carleton University and University of Ottawa.
The Rideau Canal path winds throughout downtown Ottawa, making it easy to get around on foot or by bike while enjoying the beautiful scenery along its banks. In winter, the canal freezes and becomes the world's longest ice-skating rink.
Ottawans mostly speak English, but speaking French can be an advantage for some jobs and will help you integrate into the community more quickly.
The city lives by the four seasons which ensure a constant change of scenery throughout the year. Cold but fabulously bright winters allow residents to enjoy winter activities all over the city. Summers can be quite hot and humid.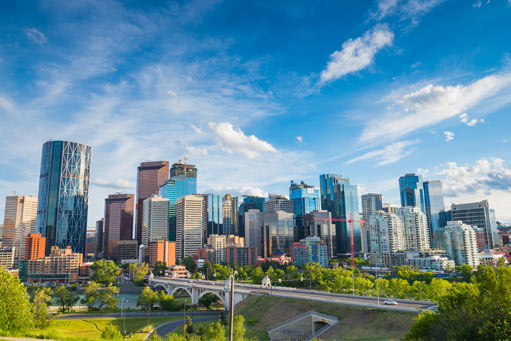 Calgary is the largest city in the state of Alberta. Divided into 180 distinct neighbourhoods, each with its own history and culture, it is also one of the most diverse cities in Canada with a lot to offer expats.
Calgary has been able to take advantage of the great facilities built when it hosted the Olympic Games in 1988. Parks and outdoor spaces are well maintained, especially Prince Island Park which plays host to many festivals. The city's sports facilities and transportation network are renowned in Canada.
Despite high real estate prices, Calgary is reasonably inexpensive in terms of living expenses. The tourism, film, manufacturing, aerospace, health, financial services and transportation sectors offer many employment opportunities.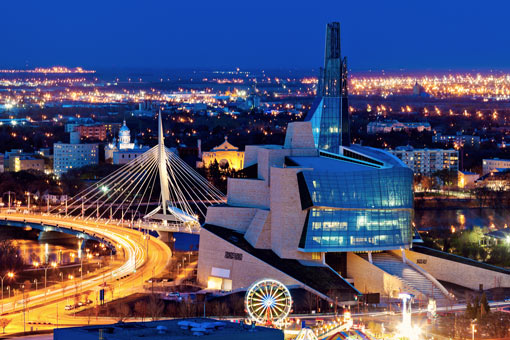 Situated in the province of Manitoba, Winnipeg is the largest city in western Canada and a haven for many cultures. Although English is the predominant language, followed by French, Spanish is widely spoken thanks to a large Latin American immigrant population.
The birthplace of Neil Young, this quiet and pleasant city has preserved its historic neighbourhoods (downtown) and is surrounded by hundreds of lakes, including the vast Lake Winnipeg. Winters are freezing and can seem endless, while summers are humid.
The community spirit of smaller cities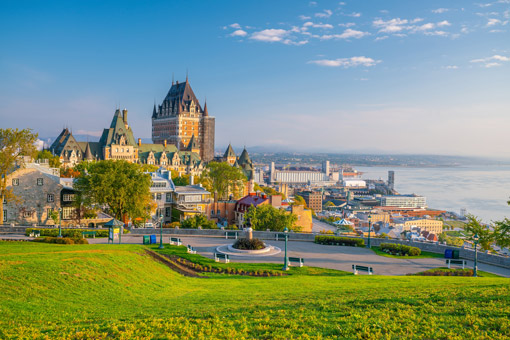 Quebec City is unique among Canadian cityscapes thanks to its European cultural heritage. The oldest city on the North American continent, the beautiful centuries-old exposed stone buildings that line its narrow streets have led to Quebec City being classified as a UNESCO World Heritage Site.
Ranked second among the world's 150 best cities in which to raise a family, the city offers a combination of abundant green spaces, good schools and one of the lowest crime rates in the country.
French is the most spoken language, making the city particularly attractive to French expatriates. The prices of day-to-day amenities are very competitive, school tuition is affordable and health care is free.
In general, living in Quebec City is less expensive than in other cities of a similar size. The long, cold winters are harsher than in the south of the country. The average winter temperature is around -7°C, and new arrivals can expect short, dark days with lots of snow. Thankfully, summers are warm and bright.
If you are looking for a city that acts like a village, look no further than Saskatoon. While agriculture is the number one activity in the region, employment opportunities are also available in the information technology, biotechnology and industrial sectors.
Very welcoming of newcomers, Saskatoon is home to a multitude of public parks, playgrounds and community sports fields. A weekly farmers' market gives foodies their pick of local produce, while culture vultures can fill their calendars with year-round festivals and exhibitions.
The affordable cost of living makes the city an attractive destination for expatriates, but the extreme winter weather gives many pause for thought. Severe winter storms can cause life to grind to a halt and have driven Saskatonians to become a tight-knit community, willing to assist anyone in need.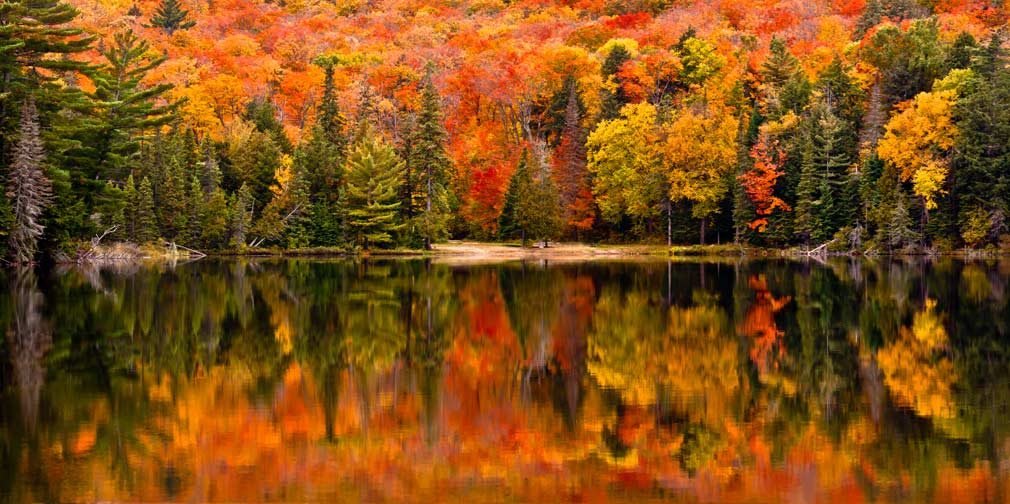 Oakville is becoming increasingly attractive because of its proximity to Toronto, only 33 km away. This picturesque southern Ontario suburb allows its 200 000 residents to experience the atmosphere of a town while enjoying the benefits of a large city. It is also just an hour's drive from Niagara Falls and the US border.
With so much going for it and, according to some, the best weather in Canada, property prices are surprisingly affordable. Oakville's numerous museums, galleries and festivals have created a vibrant arts and culture scene, and the long list of available sports and recreation activities, which include boating, hiking and golf, has also served to attract to new residents.
Oakville is also an economically attractive city, home to companies such as Siemens, Ford and UTC Aerospace Systems.
But if you're more of a city slicker, learn more about the top-three Canadian metropolises attracting newcomers in part one of our top-10 most liveable Canadian cities series.
When you're ready to make that big move to Canada, AGS Relocation has you covered.
Contact us today for a positive immigration experience.