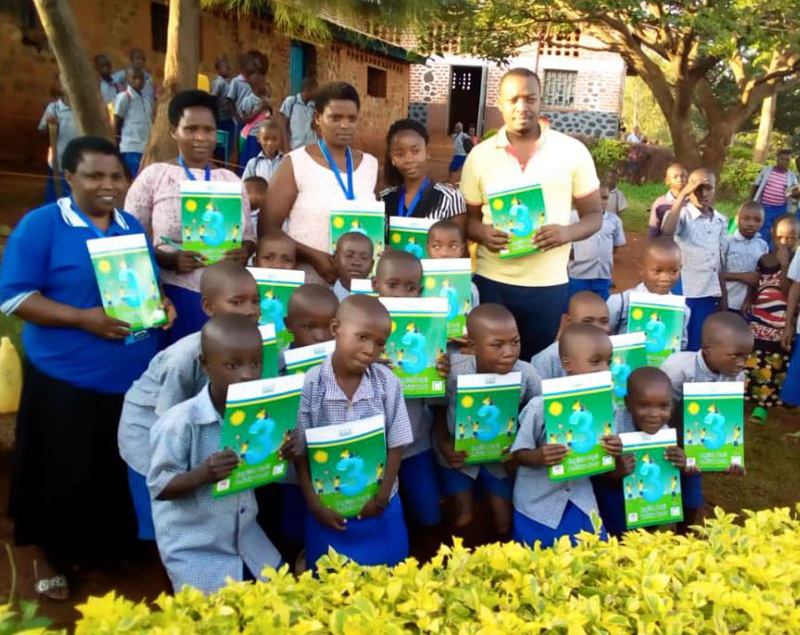 AGS Movers Rwanda recently took part in an operation that included the packing and transportation of mathematical material for the benefit of primary schools in Rwanda.
The operation, which was conducted by the Rwanda Educational Board and funded by the British Council, takes place over three phases during the first three quarters of 2019. The first distribution was completed between February and early April and the second one between late May and the end of June. The last distribution phase will take place between July and August.
A total of 2500 schools in Rwanda has already received, or will soon receive, a chest full of mathematical material. The material also includes compasses, rulers, pocket calculators and protractors – everything to aid the next generation of scientists. In addition to this equipment, young students of P2 and P3 classes will also receive an extra book for two students.
Access to the schools, which are spread over 30 districts around the country, is often very difficult. To transport the total 625cbm of material, the AGS team has to drive the truck as close as possible to the schools, then complete the journey either by 4×4, on foot or sometimes by boat for some schools located on islands.
The team of AGS Rwanda is very excited to participate in this great project which was organised by the British Council, one of AGS's loyal partners.
Pictured above: Young students of the Nduba school, Gasabo Districk (Province of Kigali Ville), who received mathematics books.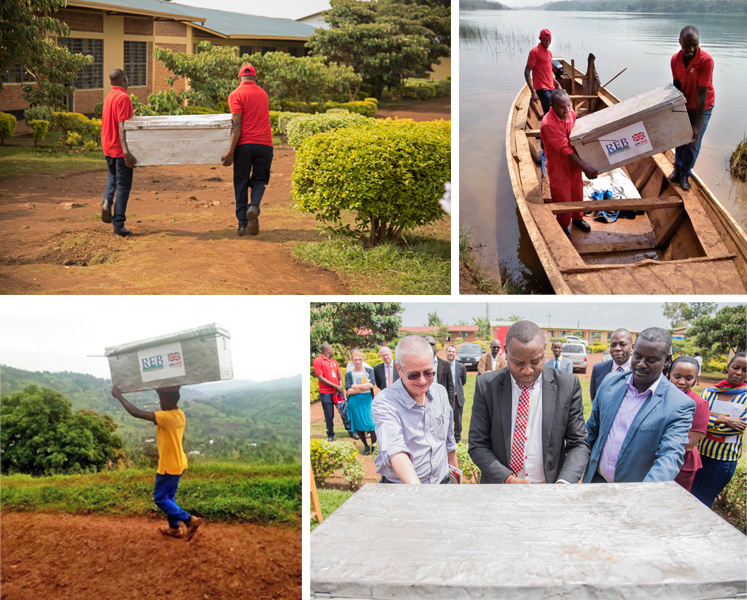 Pictured above: AGS Rwanda movers had to often transport the chests by foot or by boat.
Bottom right picture: Opening of a chest of mathematical material by Julian Parry, British Council Head of Project (left) and Dr Isaac Munyakazi, Minister of the Rwanda Education Board and Vice-Mayor of Gasabo District (centre).