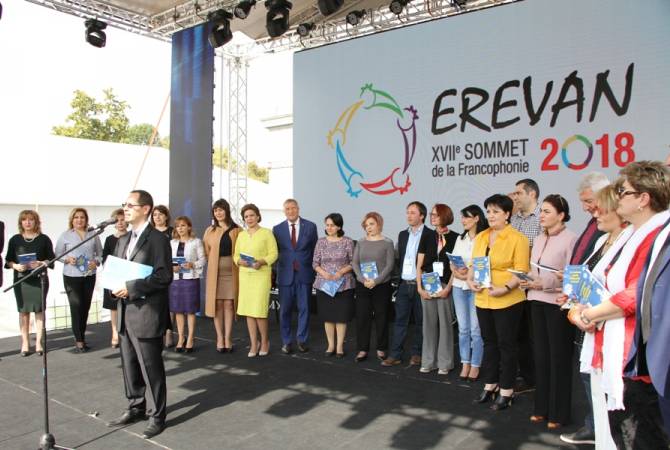 AGS Movers Paris recently sponsored a book donation organised by ADIFLOR at the Summit of the Francophonie (French-speaking communities) which took place in Yerevan, Armenia.
Created in 1985, ADIFLOR aims to promote French reading and cultural diversity around the world. The association collected and donated several hundred books, as well as e-readers, to eighteen schools and libraries in Armenia – a country where the French language is quite popular. With this donation, ADIFLOR wishes to encourage and develop the learning of French throughout the country.
The French Embassy in Armenia, together with ADIFLOR and AFAL (French-speaking Association for Friendship and Connection), organised the donation ceremony on 09 October 2018 at the Pavillon of France in the Village de la Francophonie.
AGS Paris is a partner of this operation and has contributed by the transportation of the books. AGS has also participated in the transportation of books to Serbia in 2014 (month of the francophonie) and in 2016 to Madagascar, for the 16th Summit of the Francophonie (read the article).