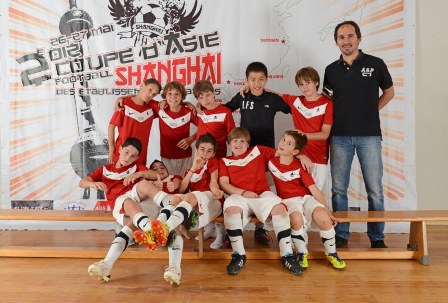 AGS Movers Shanghai was the proud sponsor of the 2nd Asian Cup for French School which took place in Shanghai, 25 to 27 May 2012.
Inspired by the African model, this tournament aims to promote soccer and enhance links and partnerships between French schools in Asia.
This year, more than 160 budding footballers gathered in Shanghai from eight different French high schools (Bangkok, Hanoi, Ho Chi Minh, Hong Kong, Jakarta, Kuala Lumpur, Phnom Penh and Tokyo).
All participants were able to discover Shanghai during this sunny weekend and make new friends around the game of football.
The tournament host, Shanghai High School, won the tournament.
AGS International Movers also supported the 1st Asian Cup event as a sponsor last year in Kuala Lumpur, Malaysia.
The 3rd Asian French high school soccer tournament will take place in Ho Chi Minh, Vietnam next year.