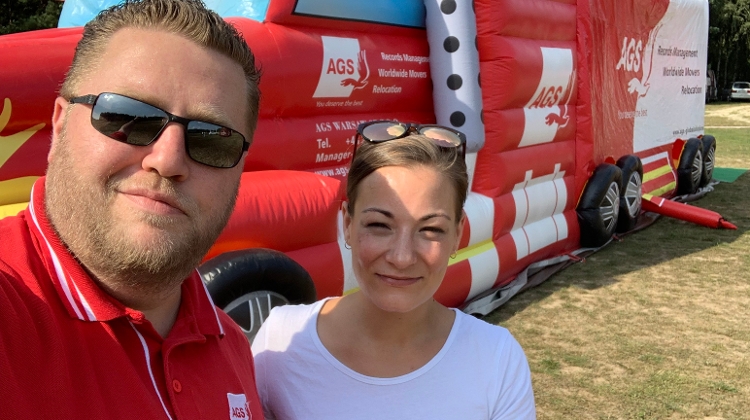 More than profiles, the AGS Group recruits individuals. We nurture them, and we develop their talents.
That is according to Christian Braunschweig, the new branch manager of AGS Movers Hungary. Christian explained our recruitment philosophy to local magazine Xpatloop.com in his interview: insights into the lives of expats & local leaders.
In just four years, the native German has already travelled many kilometers along his career path at AGS Movers.
Christian commenced his career with the Group in 2017 as a trainee branch manager in Berlin before being promoted to branch manager of AGS in Poland later that same year.
In October 2020, he was appointed to manage our branch in Budapest, Hungary.
It is always gratifying to see our recruits evolve rapidly, taking on more responsibilities as they develop.
With is obvious passion to succeed, it's no surprise that Christian's motto is:
If you can´t fly then run
If you can´t run then walk
If you can´t walk then crawl
But whatever you do
You have to keep moving forward!