AGS Movers Bucharest
256, Bd Basarabia , District 3 Bucharest 030352 256, Bd. Basarabia, District 3, Bucharest 030352 Bucharest Bucharest
Team Introduction: AGS Bucharest and AGS Coordination
Throughout AGS' 146 locations in 97 countries, it is AGS' passionate and skilled staff who uphold our promise of delivering comprehensive removal services of the finest quality.
The driving force behind AGS' FAIM-accredited branch in Romania is its team, and we are proud to introduce you to its dynamic staff who are always at your service to prepare fully-integrated removals solutions.
Staff Profiles – AGS Bucharest

Cristian Borcos
Country Director
Having worked in the mobility industry for the past 24 years, Cristian brings a multitude of professional expertise and experience to the team. He aspires to motivate his team on a daily basis and aims to reach the highest targets set within the group. He has a deep knowledge of the local market which he always shares with his team.

Daniel Sandita
AGS Bucharest Accountant
With more than 8 years' experience working for AGS, Dan benefits from previous operational experience in his current position as an accountant. Punctuality and efficiency are his strongest qualities.
Radu Alexandru
Operations Manager
Radu is an engineer and a true specialist in logistics and transport. With over 10 years of experience he understands that anything is possible with a logical thinking. Radu is here to find the solution for any kind of problem. He has an analytical perspective and he always complete any task.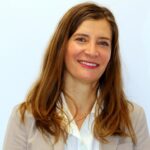 Ondine Ionici
Account Sales Manager
Professional background in engineering, building, tendering, sales, creating and managing. She is team player (ex-volleyball player) who is attentive to detail and produces quality results. She is a strong reliable person. She is patient open-minded and sociable person, with good communication skills, which enjoys life and friendship.

Vlad Leontescu
Account Sales Manager
With experience of five years within the industry, Vlad has a good knowledge of the local market, its services and of the way these services need to be tailored to meet the specific needs of each client – regardless whether this client is a private person or the HR/Mobility department of a large corporation.

Valentin Calarasiu
Team Leader
More than 15 years' experience within the removals industry.

Daniel Raducanu
Driver
8 years' experience within the removals industry.

Marius Boariu
Driver
More than 8 years' experience within the removals industry.

Ilie Coman
Driver and Warehouse Manager
More than 15 years' experience within the removals industry.
Staff Profiles – European Traffic Center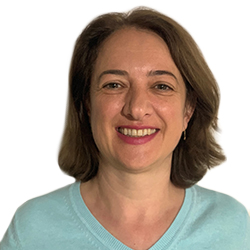 Valentina Costache
Country Director
Having 12 years' experience in the industry, Valentina works with a team of trained move coordinators, a trusted supply chain and an in-house fleet of heavy duty removal trucks with crews to offer creative and dedicated solutions for Intra-European traffic of our branches, clients and partners.

Emilian Gemai
Senior Move Coordinator
Emilian joined the Relocations and International Moving industry in 2003, and had the opportunity to work for several famous and market-leading international companies. During his tenure, he dealt with almost all aspects of the business: operations, pricing & quoting, account management, residential sales, residential surveying, customs formalities and business development.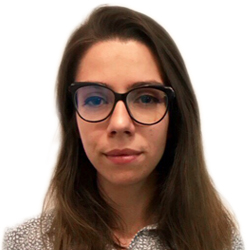 Maria Laura ALBU
Junior Assistant Manager
Throughout her junior assistant manager and customer support professional background, Maria has developed her communication and interpersonal skills, while strengthening organizing, planning and meticulous abilities. She is patient, has an analytical perspective and is open and receptive towards individuals.

Marius Badea
Operations Assistant
With experience of 10 years in Logistics and Transport, Marius manages each project with professionalism, making the best decisions for the company and the clients. Sociable, positive and with a great team spirit, Marius has integrated perfectly into the AGS team.

Alexandru Draghici
Technical Department Manager
After ten years of experience in the road-freight industry, Alexandru joined the AGS team four years ago. He is motivated to find new solutions which can improve the quality of AGS' service and contain costs. He is in charge of finding competitive solutions for any European move by road.

Lucian Gheorghe
Heavy duty Driver
More than 5 years' experience in Intra-European removals

Marius Puschila
Heavy duty Driver
More than 3 years' experience in Intra-European removals

George Cojocaru
Heavy duty Driver
More than 5 years' experience in Intra-European removals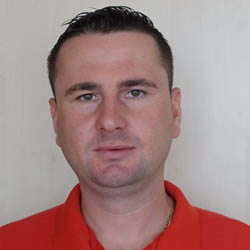 Constantin Burlacu
Heavy duty Driver
More than 8 years experience in Intra-European removals