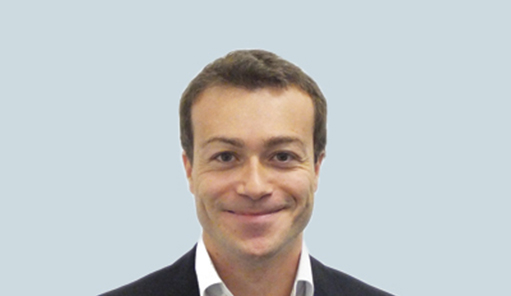 How did you become a VIE at MOBILITAS?
I studied at business school in France, and part of the programme was a work placement at Thales. At the time, I had to complete a semester of study abroad, so I lived in Shanghai for six months. I loved the experience. When I returned to France at the end of my studies, I looked for a job that would allow me to return to Asia. I applied at various companies, including MOBILITAS. The group offered me a position, but in Africa. What a discovery that was!
Where did you start?
In 2003, I was sent to Gabon for two years as a VIE at the Port-Gentil branch. There I managed six people. At 23, I learned how to manage a team on the job, collaborate with them and gain their trust. I learned packing techniques and regularly rolled up my sleeves to help them out. This allowed me to gain their respect and make those two years a success. You can't learn this business without getting your hands dirty.
And after Gabon?
Everything happened so quickly! I followed the traditional path of a VIE in the group at the time. I was a trainee manager in Egypt for a year, after which I stood in for the branch manager of AGS Cape Verde for three months. At that point, I asked to return to Europe for personal reasons. I worked as the deputy manager of AGS Romania, before being appointed director of the Ukrainian branch in 2007.
Was your time as a VIE in Africa useful when you returned to Europe?
Of course. As a VIE, I was right in the middle of the business. I learned everything I could about the moving industry and management. During my studies, I had already been eager to discover the sector. My time as a VIE served as a springboard in that regard. I was not disappointed!
When did you return to Africa?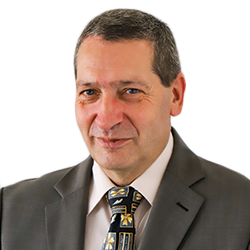 In 2008, I was called to South Africa to assist Paul Massardier, the then network manager for Africa and the French Overseas Territories. For the next three years, I travelled. I discovered 35 African countries, unique places that I would never have visited were it not for my work at MOBILITAS. I also assisted in opening new branches in Africa, the Middle East, and the Caribbean. In 2012, I was asked to head up the Africa Desk in Cape Town, a position I have held ever since.
After 19 years with MOBILITAS, would you say your time as a VIE allowed you to forge a career within the group? Would you recommend it to young professionals?
Without a doubt. In my time, finding a placement as a VIE was easy because there were fewer applicants. The VIE programme is win-win: for young graduates, they get direct access to interesting international opportunities – a rare find in France. For companies, the programme is an effective way to recruit and foster talent, to grow their skills in tandem with the company in a sometimes-unique environment. Joining MOBILITAS as a VIE is a genuine opportunity, because the group relies on profiles and personalities, rather than on the number of MBAs you have. If you really want an international career, becoming a VIE is the best way to reach your goal as you are given concrete tasks that are rich in learning opportunities.

Giving young professionals a chance is part of MOBILITAS DNA. That's why, in partnership with Business France, the group supports the International Volunteers in Enterprise (VIE) Programme. In total, more than 350 young people have already benefited from the scheme. To find out more about the VIE, go to the Business France website.