Here are the top 9 things you'll want to plan before embarking on this exciting journey.
1. Spanish Visa Types
There's no need to let Brexit stop you from exploring Spain. UK citizens can still enjoy up to 90 days of visa-free travel within a 180-day period. If you dream of soaking up the Spanish vibes for the long haul, you'll need a long-term visa (visado nacionale). There are different immigration routes and visa types, depending on the reason for your stay, and each comes with its unique set of requirements.
If you've got a job waiting in Spain, for example, you'll likely need to apply for a work permit (visado de trabajo y residencia) either as a paid employee, a self-employed entrepreneur, or an au pair lending your skills to a Spanish family. To retire in the land of siestas and fiestas, you'll need a Non-Lucrative Visa.
While the requirements for each visa type differ, some common factors include a medical certificate that gives you a clean bill of health, a clean criminal record, and proof that you've got enough funds to support yourself. Heads up, some documents may need to be in Spanish so you'll need to get them translated. To dive deeper into the specifics, make sure to visit the Spanish government's official visa application portal. There, you'll find all the details on what immigration routes to follow to make Spain your new home sweet home.
2. Finding Work in Spain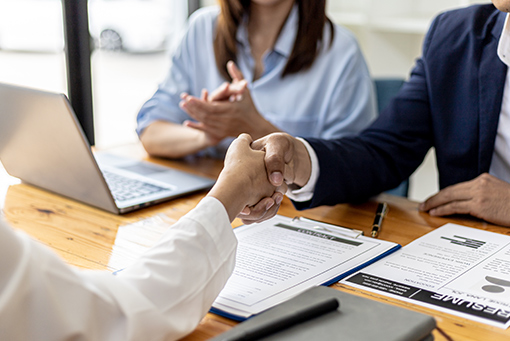 There are plenty of job opportunities in Spain for UK expats. In particular, the tourism, IT, engineering, finance, healthcare (especially pharmaceuticals), automotive, chemicals and sales sectors have many vacancies to fill.
The Spanish authorities have also recently revised the criteria for obtaining an EU Blue Card, making it easier than ever for highly skilled Brits to get a job.
You can start your job search on Empleate, the Spanish government's online job portal, and Sistema Nacional de Empleo. Both websites are available in English.
Also be sure to visit the country's most popular (but Spanish-only) job search websites: Indeed Spain, infoempleo, infojobs, and for vacancies in tech, tecnoempleo.
3. Find a Home in Spain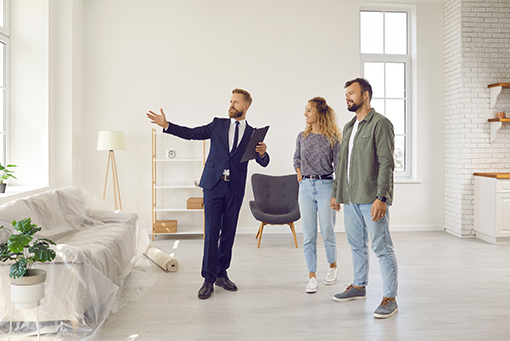 Surprisingly, it is generally easier to purchase a home in Spain than to rent one as the rental market is tight with a limited number of properties available. Owning your own home will also increase your chances of obtaining a Golden visa. But if you do decide to rent, here are some helpful tips:
Whether you're renting or buying, always get a written contract in place. It's important to protect yourself and your rights.
Spanish laws are generally on the tenant's side, but it still pays to be cautious when signing a property agreement.
Location matters. Places like Barcelona, Madrid, Palma de Mallorca, and Bilbao are dazzling but come with a hefty price tag. You'll find more affordable housing in regions like Castilla la Mancha, La Rioja, and Extremadura.
Long-term rental contracts typically run for 5 to 7 years, while short-term leases last 12 months. Choose wisely.
Landlords foot the bill for the estate agents, not you.
To find your dream home, check out local newspapers, chat with the friendly locals, or browse real estate websites like Idealista, Fotocasa, and Spainhouses.
4. Spanish Schooling System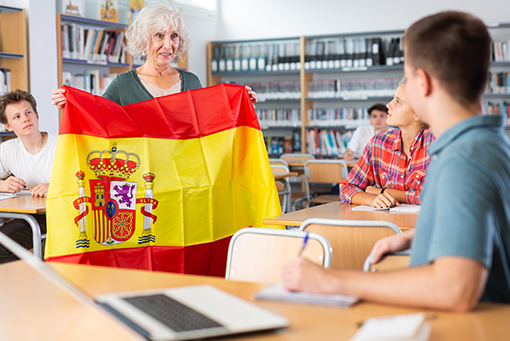 If you're relocating with your little ones, making the right choices for their education will be a top priority.
The Spanish education system is governed by the Ministry of Education and Vocational Training, however the education standards and funding are managed by the local communities, which are automonous (Comunidades Autónomas). School is compulsory for children aged 6-16. Homeschooling is permitted but unlegislated.
In a nutshell, Spain's education system has 4 stages:

Early Childhood Education 0-6 years
From newborn to 6-year-old cuties, you've got two cycles – 0-3 years old (nurseries) and 3-6 years (kindergarten). Nurseries are optional, but senior kindergarten is compulsory as it forms a crucial part of the country's public education system.
Primary School 6-12 years
Primary education begins at age 6 and goes up to age 11. Public schools are free but each public school and/or teacher decides their preferred teaching methods, so research the results of your candidate schools before making any final decision.
Spanish children generally attend the school nearest their home, but it's fine to send your child to a school further away. Just bear in mind that if there are limited spaces available, these will be assigned according to a points system which considers various factors, including distance from the family home.
Secondary school 12-16 years
If they're in their teens, your children will likely attend an Instituto (secondary school). The curriculum is set by the ministry of education, but as with primary schools, teachers are free to choose how to teach it. Secondary schools are also free, although you might have to pay for textbooks and stationery.
Bachillerato and Vocational Training 17-18 years
After receiving their Título de Graduado en Educación Secundaria Obligatoria (GESO), a certificate that confirms they have passed compulsory lower education, students can choose to continue with the last two years, called Bachillerato. Then they can pursue higher vocational training or head to university, provided they pass the admission test.
While most schools instruct their children in Spanish, Spain also has numerous international schools for children of English-speaking expats, including the British School of Barcelona, The British College, Cambridge House, the British School of Alzira, just to name a few.
5. Shipping to Spain from UK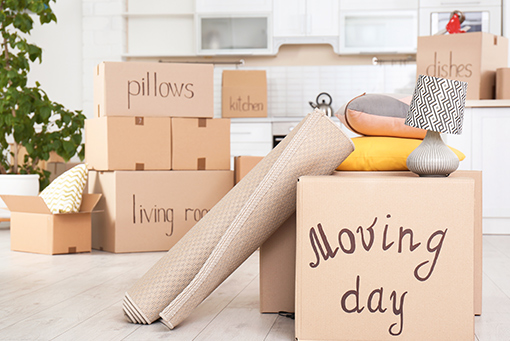 Whether you're taking only your most precious possessions or everything but the kitchen sink, you'll be pleased to hear that if you're moving to Spain, you don't have to pay customs duties on the household goods you ship from the UK. That's because they are considered to be for personal use.
For the same reason, you won't be required to pay import tax on:
Cars, motorbikes, and recreational boats
Domestic animals
Any tools you need to perform your job
To enjoy these exemptions, you will be required to prove you are moving to Spain permanently. The easiest way to do this, is to supply a copy of your registration certificate (certificado de empadronamiento). You'll also need to draft a list of everything you're bringing with you. Each item must be assigned an estimated value and an approximate date of purchase. All goods, including vehicles, should be at least 6 months old. Customs may request additional documents, depending on the circumstances of your move.
If this sounds like too much of a headache, a reputable moving company will be able to handle all the customs formalities on your behalf.
Moves to Spain from the UK usually take place via road. You might have to wait a bit for your belongings, but it's the cheapest option. Air freight is costly, so save it only for the items you cannot be without, not even for a day.
6. Healthcare in Spain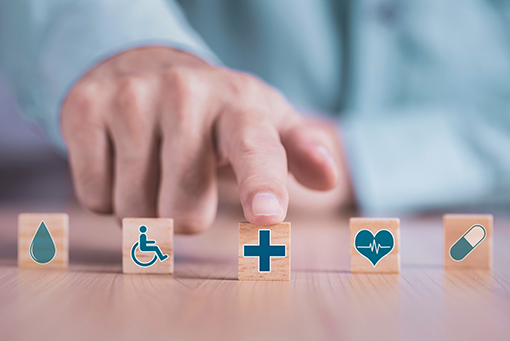 As an expat who's legally living or working in Spain, you're automatically eligible to enjoy the benefits of Spain's public health care system, the Sistema Nacional de Salud (SNS). The SNS is renowned for its high-quality healthcare services, and it (mostly) comes free of charge.
You'll enjoy full coverage for doctors' visits, emergency trips, paediatric care, nursing/midwife services, and both inpatient and outpatient care. You'll also be assigned a family doctor.
It does take several months after you move to Spain to become eligible for the SNS, however, and you must have valid private health insurance until you qualify.
Also, under the SNS, medicine prescriptions, wheelchairs, prosthetics, and orthopaedic equipment are only subsidised up to 40%. Non-emergency dental care, eye care, and eyeglasses are not covered at all.
For this reason, many expats opt for private insurance as well.
7. Driving in Spain with a UK license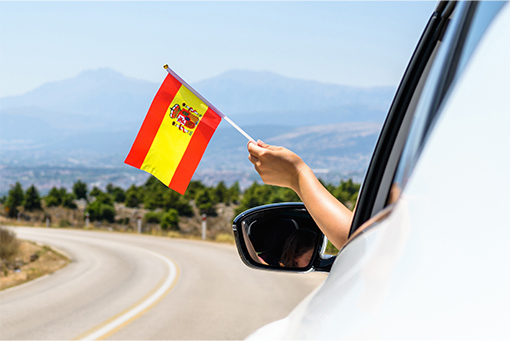 Following an agreement between UK and Spanish authorities, UK expats living in Spain prior to 16 March 2023 are allowed to drive in the country for 6 months using their valid UK driving license. If you arrived in Spain after that date, you'll be allowed to drive on your UK license for six months from the date you obtained a residence permit. After this period, you must exchange your UK driver's license for a Spanish one, but no new driving tests are required.
You are allowed to drive UK-registered vehicles in Spain so long as you have a valid driver's license and meet the necessary requirements. But bear in mind that driving a right-hand-drive car in a left-hand-drive country will be a challenge.
For one, overtaking will be almost impossible without a passenger, as oncoming traffic will be on your far side and you'll have a limited view. Your insurer could also (not unreasonably) decide you are a higher risk and raise your premium.
You don't need to own a car to survive in Spain, but many expats love to have personal rides because of the freedom it affords. Just be sure to consider all your options before packing your car into a container.
8. Opening a Bank Account in Spain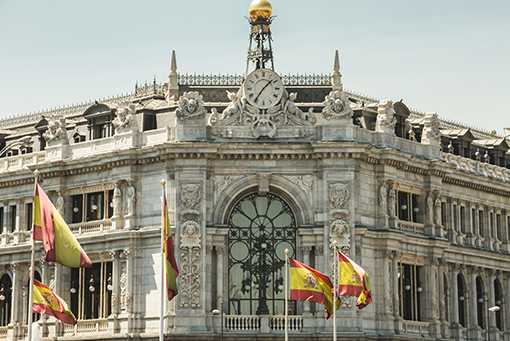 While your UK bank account is still good for a lot in Spain, you'll need a Spanish IBAN number to set up utilities in your new home.
Luckily, opening an account in Spain as a UK expat is a breeze. All you must do is provide the necessary documents.
Valid means of identification
Spanish NIE (that's your foreigner's ID number)
Some proof of your income or employment contract.
Proof of an address in Spain,
You'll can expect to receive your cards in less than a week. Be prepared to pay about €50 every year for maintenance fees and such.
9. Learning Spanish
Do you need to speak Spanish to live in Spain? You can get by without it, especially if you live in an expat hotspot like Costa del Sol or Malaga, but knowing the local language will make life so much easier.
Most jobs will require you to have a minimum level of Spanish. Being able to speak Spanish and English will make you a more attractive candidate and open more job opportunities.
Plus, you can expect official communication to be in Spanish, so if you want to get on without having to rely on a translator, it'll be helpful to have some Spanish under your belt.
Learning Spanish before you make the move will give you a head start, so you won't feel completely lost when you arrive. Free options include apps like Duolingo and Mondly. Another, more personal (paying) option is iTalki, a language learning platform that connects you to a tutor for real-time lessons. You can choose between private sessions or group classes, which are the more cost-effective option.
Trust AGS for a Seamless Move to Spain
Are you considering starting a new chapter in España? AGS has offices in the UK and Spain, so we are perfectly placed to get you to your new life in the sun.
Our experienced team can move your belongings from door-to-door and handle all the customs formalities on your behalf.