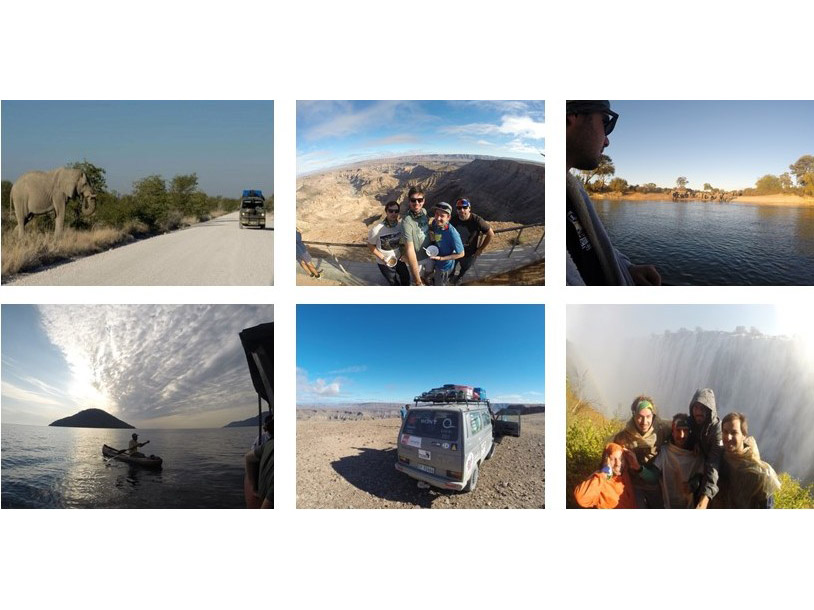 Would you tackle a 9 338km journey through five African countries, travelling in a 1987 Volkswagen Microbus Combi? This is exactly what Andro du Plessis, branch manager of AGS Movers Cape Town, recently accomplished, when he participated in the 2015 Put Foot Rally.
Over the course of an epic 23 days, Andro and four friends traveled north through Southern Africa from the Put Foot Rally's start in Cape Town: across South Africa, Namibia, Zambia, Malawi and ending at the rally's finish line at a resort in Inhambane, Mozambique.
The 2015 Put Foot Rally saw around 160 like-minded people forming 54 separate crews, travelling through the same countries and reuniting at designated meeting points in each … but free to determine their own routes and travel at their own pace.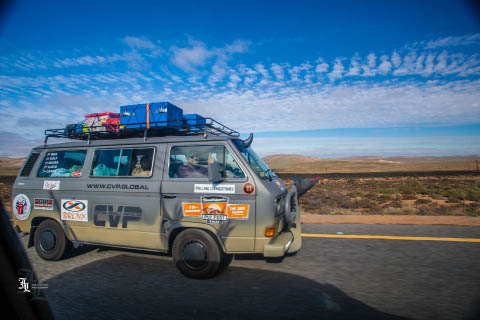 "One of the goals of the Put Foot Rally is to break down the stigma that Africa is not accessible," explains Andro. "After only changing the filters in our 1987 Volkswagen Combi, we travelled the whole way without even getting a tyre puncture!"
Another objective of the Put Foot Rally is to support local communities, and 2015 was the first year that it had two charities: the Put Foot Foundation (supported since the inception of the rally five years ago) and the Thula Thula Rhino Orphanage.
The rally participants also donated school shoes and stationery to over 450 school children – some of which had never owned a pair of shoes before – from Okaukuejo Primary School in Namibia's Etosha National Park.
Andro lists the donations to the Namibian school children as an undeniable highlight of a journey filled with them: a visit to the Fish River Canyon, the Etosha Salt Pan, the Caprivi Strip, the Victoria Falls and even white water rafting along the Zambezi!
AGS Movers Cape Town also made a sizeable donation towards the Put Foot Foundation, and was represented on the rally through both Andro's presence and branding on his team's vehicle.
"I saw a video on YouTube a couple of years ago and decided that I wanted to travel Southern Africa – so close to home, but yet so far out of reach," recalls Andro.
"I set about telling my friends about the Put Foot Rally, and once we had enough team members so came a year's planning and the rest is history."
When asked whether he'd participate in the Put Foot Rally again, Andro's answer is confident: "I would do anything to do this again. Africa is a beautiful place."
Photo credits: Photos supplied by Justin Lee Photography (lead image and shoe drop) and Andro du Plessis