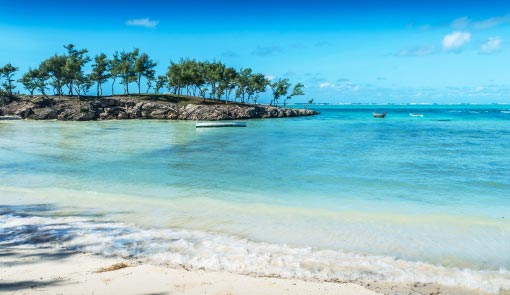 "Fresh out of university, I read The Millennial Project, by Marshall T. Savage. The first chapter proposes self-sufficient floating islands to house the growing global population, and I was fascinated by the idea," he remembers. "It started me on a career focused on self-contained sustainability."
But, as Jon soon realised, ensuring sustainable supplies of water, food and energy were challenges islanders were already facing, particularly since the acceleration of climate change.
On the frontline of the climate crisis
"As the sea level rises, it contaminates island water tables, salinizing the drinking water," he explains. "And because the sea level is rising faster than the surrounding coral reefs can grow, storm surges cause more damage."
A chemical engineer by training, Jon had ideas on how to tackle these issues but nowhere to put them into practice. For three years he searched for a suitable testing site but found that few islands were open to the kind of research he wanted to do. Even fewer were affordable. Then he heard about Rodrigues from a friend who had gone there on holiday.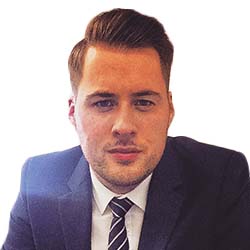 An unconventional request
Most people fly to the 108 km² island for a visit, but Jon wanted to relocate there permanently with a container of his earthly possessions. An unusual move, he discovered: "Of the five removal companies I contacted, only AGS Movers UK could ship my things all the way to Rodrigues. The others stopped in Mauritius."
"I had never moved anyone to Rodrigues before I met Jon," concedes AGS UK Business Development Manager Ben Jones, "but I contacted our AGS branch in Mauritius to ask what was possible. They researched it and came back with a proposition."
Adjusting to a global pandemic
But just as Jon was poised to depart for Rodrigues, the coronavirus struck. With international borders closed and unable to extend his lease, he was forced to book into a hotel at the last minute while Ben swiftly made space for his furniture at the AGS UK storage facilities.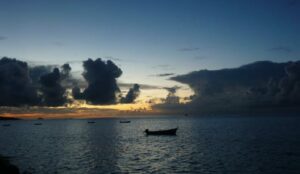 After 13 interminable weeks and several false starts, an undaunted Jon finally touched down in Mauritius, just as his furniture was beginning its 12,700km journey to meet him. Fresh out of quarantine, he met up with AGS Mauritius move coordinator Frederick Haggoo, who had sent Ben the removals quote months before.
A Mauritian native, Frederick knows Rodrigues well. And with 15 years' experience in logistics, he also knew exactly who on the tiny island had the right truck to transport Jon's container from Port Mathurin to his new home.
As an islander, Frederick is proud to have been involved in Jon's move. "We are only too aware of the challenges we face," he notes. "What Jon is setting out to do promises little return on investment for him but a great return on investment for the world and for the next generation."
Focused on the future
Protecting the present to ensure the future has long been a goal of the MOBILITAS AGS Group as well. To help combat climate change, the company has partnered with the NGO Planète Urgence since 2009. Through reforestation projects around the world, the nonprofit helps communities develop their local economies in an environmentally and economically sustainable manner.
Currently, Planète Urgence is working in the Mahakam Delta of Borneo, Indonesia, a project to which AGS has contributed more than 95 000 trees to date. The delta's mangrove forest plays a key role in regulating global climate thanks to its carbon storage capacities. It also forms a barrier to local tropical storms, tsunamis, and rising sea and river levels.
Jon didn't know about this partnership when deciding on a removals company, but was pleased to learn that the AGS ethos aligns with his own.
"I moved with AGS because they were the only company who could offer me peace of mind all the way to my final destination, but that I made the right decision was underscored by the service I received." He adds with a smile: "I certainly wouldn't recommend moving to a sparsely populated island in the middle of a pandemic, but if you have to, move with AGS Movers."
Is your new home also off the beaten track? With 148 locations in 97 countries, AGS can get you there. Get your free removals quote today.