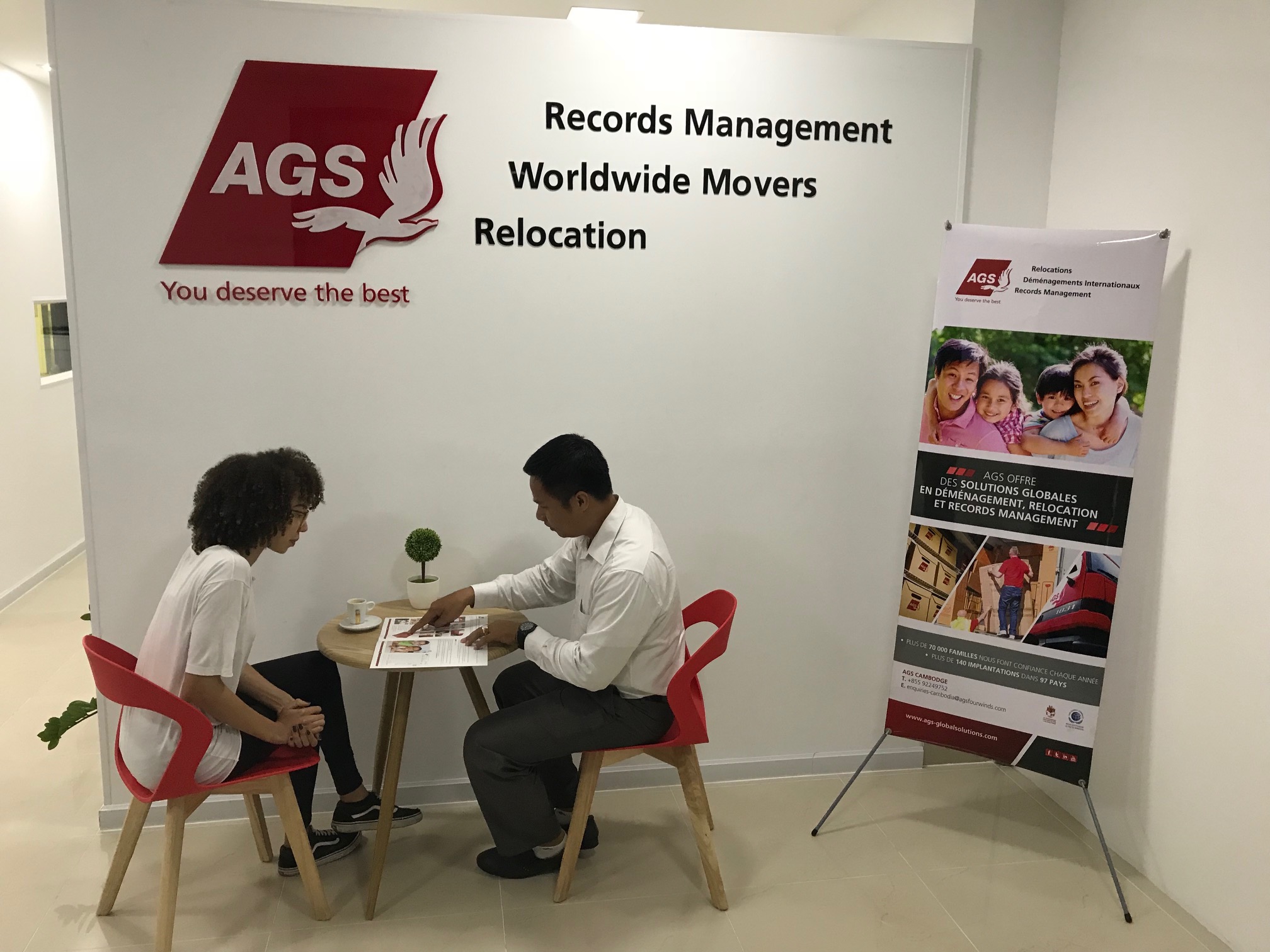 AGS Movers Cambodia is excited to announce the addition of our brand new secure storage facility, located in Phnom Penh. The 420 square metre facility is fully equipped with 24-hour security and surveillance cameras and is burglary, fire and flood protected.
The new warehouse is equipped to store anything – from furniture, to fine art, to commercial goods and professional equipment. In addition to the storage facility, AGS Cambodia also provides all the necessary packing materials and clients have 24-hour access to their stored items.
Our friendly staff can handle your entire storage process and are ready to offer their professional assistance.