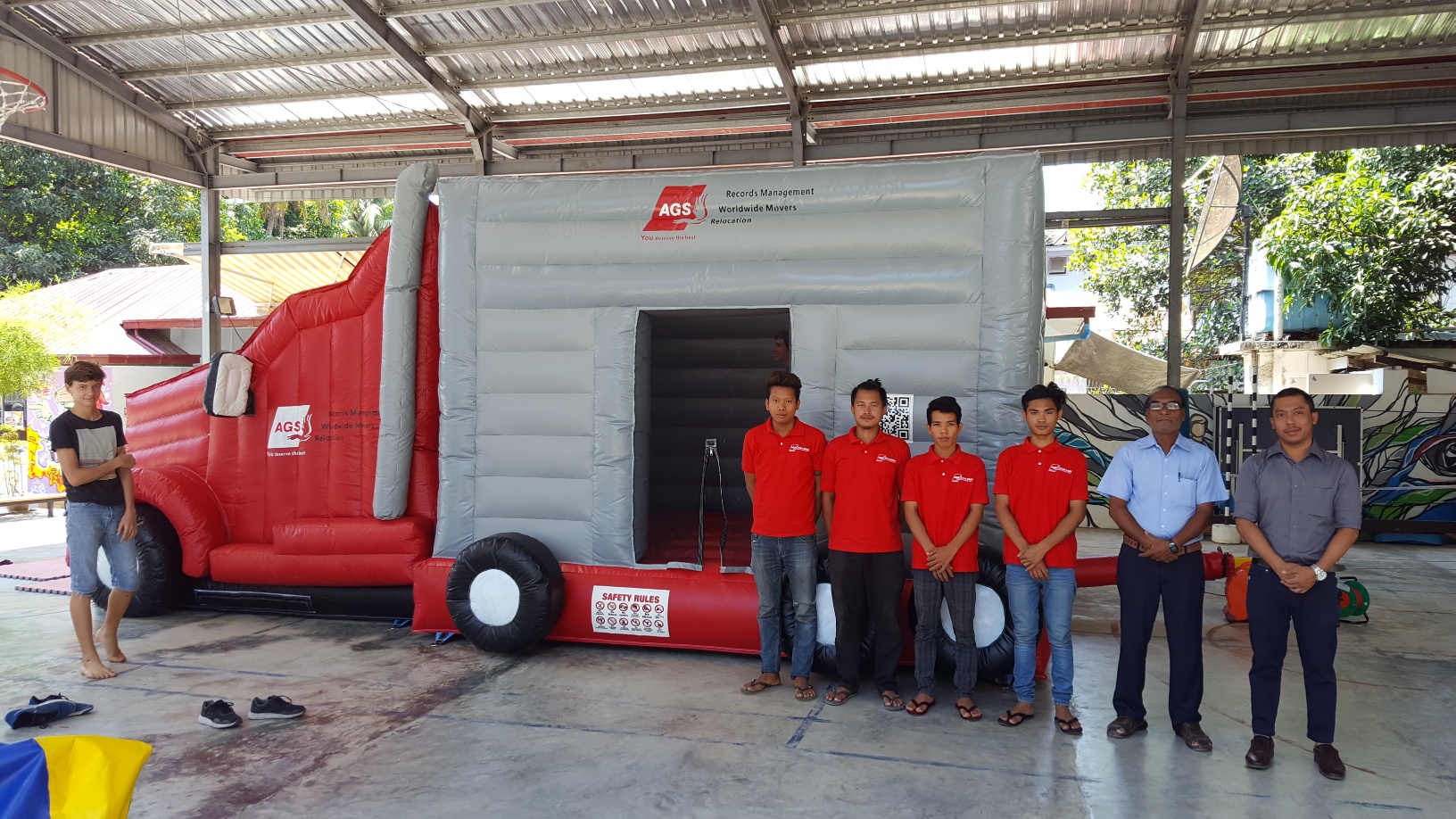 AGS Movers Myanmar has recently tested its new AGS branded inflatable jumping truck with the students of the LFIR school, at its premises in Burma. Children from all grades and ages were invited to join in on the fun of the jumping truck.
AGS Myanmar has partnered with LFIR (Lycée français international de Rangoun) since 2016. LFIR is a French International School in Myanmar and a member of the Agency for French Education Abroad (AEFE). Because of its history and tradition, the school has become a meeting place for linguistic and cultural exchanges.
The LFIR welcomes students of all nationalities, from kindergarten to high school. It aims to encourage personal fulfilment, to develop independence and critical skills, to instil a healthy sense of competition – all within a group working environment fostering respect for each other. Teaching is done according to the French curriculum.
The AGS-branded inflatable truck will be used during school events.