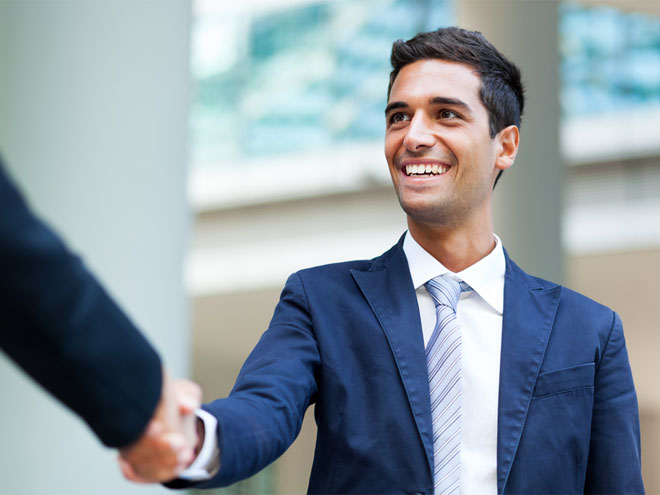 AGS welcomes the following newly appointed managers:

AGS Movers Tarbes
Branch Manager
Henri de Volontat
With Jean-Pierre Labescat retiring after 23 years' loyal service, Henri de Volontat has taken over as Branch Manager for AGS' branch in Tarbes, France. Previously the Branch Manager for AGS' branch in Auvergne Limousin from 2001, Henri has now returned to his roots after first starting as a Trainee Manager for AGS Tarbes in 1996. Other positions he has held with AGS include Trainee Branch Manager for AGS Movers Gabon and Branch Manager for AGS Movers Mali, before he was sent to AGS Movers Lyon to establish the Auvergne Limousin branch in February 2001.
"I work closely with my staff because they represent our front-line of attack. My management style is client-focused and orientated towards the interests of the Group,"
explains Henri, adding that he is very happy with his new appointment to Tarbes and that he looks forward to continuing the branch's growth.
"I am very attached to the AGS brand image and I am a firm believer in professionalism; we never miss a chance to show it – through both the administrative and the technical side – because this is our best advertisement," Henri concludes.

AGS Movers Kiev
Branch Manager
Illia Rokun
With effect from June 2014, Illia Rokun has assumed the responsibility of Branch Manager for AGS' branch in Kiev, Ukraine, replacing Karim Sikias. Illia obtained his Master's Degree in Business Administration in 2010 through the University of Nantes, immediately commencing an internship as a business analyst in Brussels. Following his internship, Illia returned to the Ukraine and joined a Kiev-based company specialising in supplier and counterfeit part risk mitigation, before joining AGS Kiev as Sales Manager in mid-2011. After being selected to participate in AGS' Branch Manager Training programme in 2013 – which saw him travelling to Prague as well as Bucharest to receive tutorship from Samuel Barrois and Gratiela Lascu – Illia returned to Kiev to complete the programme under the guidance of Karim Sikias.