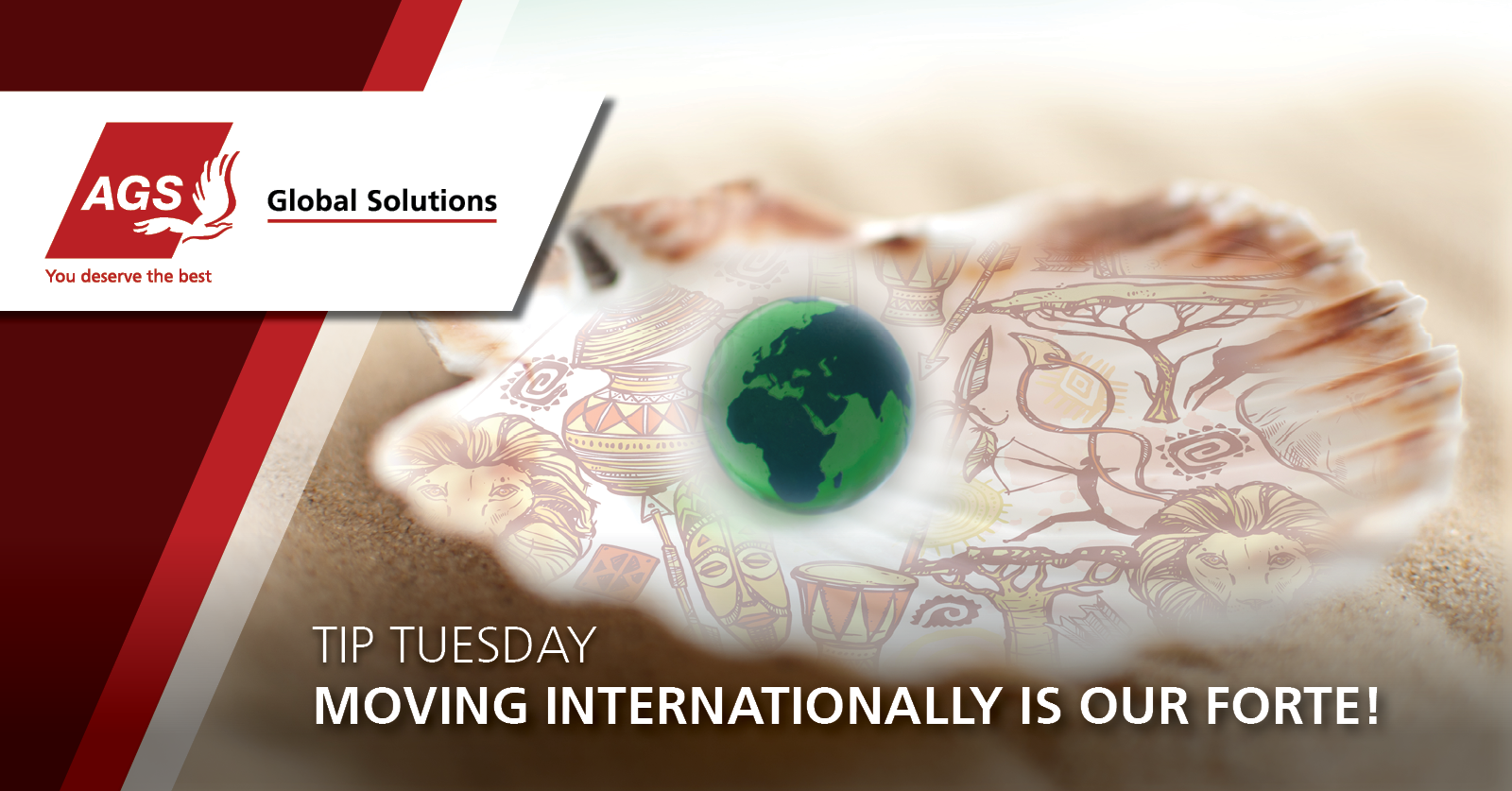 International moves are our forte! AGS Movers South Africa is proud to be part of the AGS global network which has 144 locations across 96 countries. So when you move with us, the world is your oyster.
What's more, our personalised and innovative services will make your journey all smooth sailing!
Contact our Cape Town, Durban, Port Elizabeth or Johannesburg branch, and let us be the carrier of choice for your treasured items!