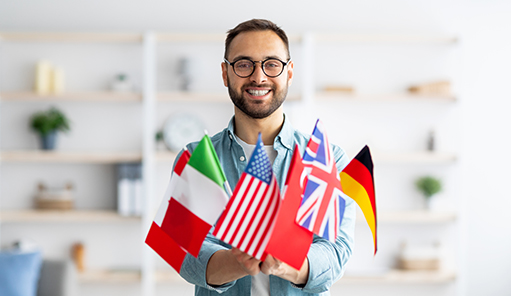 Why wait? Start your international career with the International Volunteers in Enterprise (VIE) programme! Available to French nationals and European Economic Area Citizens aged 18-28, this exciting scheme allows you to gain international work experience by working abroad.
The family-owned MOBILITAS Group has supported the programme for many years by annually offering participants the chance to work abroad in one of its subsidiaries for periods ranging from six months to two years.
With its large international footprint, the French group is the perfect place for young graduates who want to gain international professional experience.
VIE participants are recruited and managed by Business France, the French Agency for International Business Development and a division of the French Ministry of Economy, Industry and Employment.
A unique experience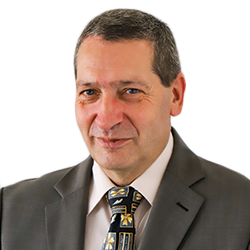 Under the programme, MOBILITAS recruits young graduates with 2-5 years of higher education. Often, they hold qualifications in transport and logistics, but business school graduates with general business, marketing, law and finance knowledge are also welcome. With the development of records management operations, the group has also begun to recruit computer engineers and graduate archivists. All of them are keen to discover the world, other cultures, languages, and ways of doing business.
All of them, including former VIE and branch manager of AGS Burkina Faso Guillaume Dehem, recognise that they are entrusted with real responsibilities as soon as they join the group, including team supervision, sales management, decision making, and business development. In France, it would take years to reach this level of seniority.
"Interns taking part in the VIE programme see it as a career-accelerator because it allows them to take on management roles much earlier in their careers, and at the end of their assignments they are often presented with concrete professional opportunities," says Paul Massardier, Vice President of the MOBILITAS Board of Directors.
Continued commitment from MOBILITAS
The MOBILITAS Group has trained more than 420 VIEs since joining the programme, 60 of which have gone on to hold management positions within its ranks. 90% of VIEs go on to pursue international careers. "When our VIEs spend an extended period abroad in the group environment, we are able to form rich and long-lasting relationships with them," notes Alain Taïeb, Vice-Chairman of the MOBILITAS Supervisory Board. "The VIE programme also allows us to create unrivalled expertise and develop our foreign activities."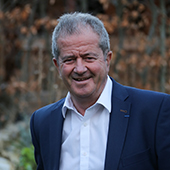 MOBILITAS has not wavered in supporting the programme during the pandemic, quite the opposite. While the group recruits an average of a dozen VIEs per year, Alain Taïeb, increased that number to 30 in 2020. Business France thankfully persuaded the authorities to allow the candidates to spend a six-month period in France before being deployed abroad.
This flexibility allowed the host companies in the destination countries to adapt their VIEs' assignments to their needs or, if international travel was limited, to use the young person's resources in France. "The young people were able to start their VIE internship with the company in France, train for several months, and integrate into the group before moving to the country of assignment once restrictions were relaxed," emphasises Michel Bauza, VIE Director at Business France. In 2021, the VIE pool consisted of 21 graduates: 13 in Africa, two in Asia and six in Europe.
VIE accessible to all types of companies
Through the EFE International scheme, MOBILITAS has done everything possible to also make the VIE programme accessible to other French entrepreneurs abroad. With the help of EFE, companies can select their VIEs and set up files. The organisation also provides comprehensive administrative assistance, salary management and legal support. The VIE programme initially targeted 65 countries, including but not limited to South Africa, Angola, Saudi Arabia, Turkey and Canada.
If you too want to grow professionally in an international environment, join us as a VIE!