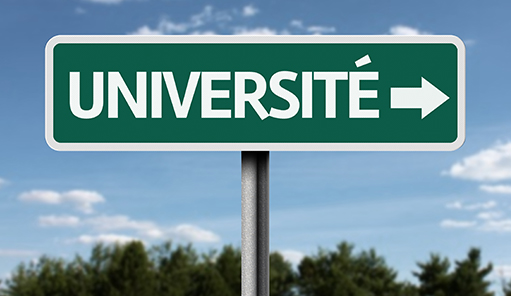 Read on to discover which universities are open to international students in France and what French student life is like. Find out about the language options, the fees, and getting a job after graduation!
What are the university options in France for international students?
As an international or exchange student, you can study at any French university. The four French universities that welcome the most international students are: Paris 8 Vincennes – Saint-Denis, Paris 3 New Sorbonne, Strasbourg, and Nice Sophia Antipolis.
Paris 8 Vincennes – Saint-Denis University
Paris 8 (Université Paris 8 Vincennes – Saint-Denis) was established in 1969. It welcomes more than 20 000 students every year and is internationally known for its connections to almost 250 universities worldwide. The university offers a range of fields of study including arts, law, humanities and social sciences, and languages. It is situated in Saint-Denis, on the outskirts of Paris. To get there, you can take the Train H or Metro 13 to the "Saint-Denis – Université" stop.
Paris 8 is a great option because 30% of all students are international, and the university ensures that they feel welcomed by helping them find accommodation and internships. They provide bursaries for students who wish to do an exchange semester abroad and offer French courses to learn the language.
Paris 3 New Sorbonne University
Paris 3 New Sorbonne (Université de la Sorbonne Nouvelle) forms part of the Sorbonne University. Sorbonne is divided into 3 faculties: the faculty of medicine, the faculty of engineering and sciences, and the faculty of arts, (that's what the 3 in Paris 3 means). The university offers courses in the humanities and social sciences and is one of the most renowned universities in France in terms of the quality of education. The architecture of the university buildings is stunning, and they form a true part of France's history in their own right.
25% of the students at Paris 3 Sorbonne are international students hailing from 146 countries. The university is part of the "Bienvenue en France" programme. To support this initiative, Paris 3 Sorbonne has an international strategy which includes an international student "welcome desk" to help international students integrate into French university life.
Strasbourg University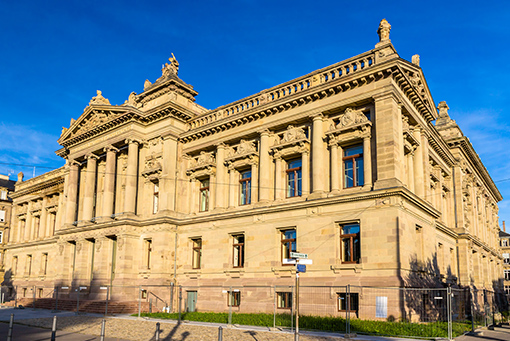 Strasbourg University (Université de Strasbourg) is one of the top-three French universities attracting international students. The university is in the heart of the capital of Europe (the European Parliament is located in Strasbourg) and is just a 20-minute tram ride away from the French-German border and the German city of Kehl. Students benefit from considerably lower accommodation costs compared with other large cities in France. The tram serves all major points in the city, while the bus and train network provide easy access to key places of interest in the region. Strasbourg's international airport is just 15 minutes from the city centre.
With sports facilities available around the campus, the University of Strasbourg is fully supportive of its students' involvement in sport and culture. Strasbourg is an attractive city and is home to the headquarters of many international companies and sports clubs. The Alsace Wine route is just 30 minutes away.
Nice Sophia Antipolis University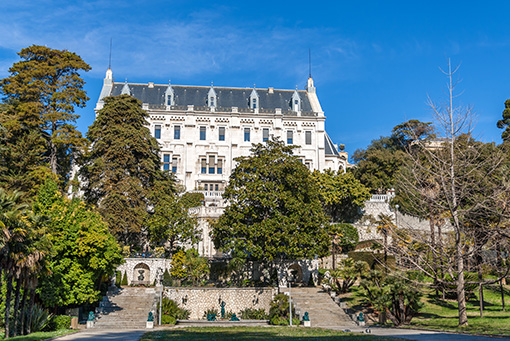 Nice Sophia Antipolis University (Université Nice Sophia Antipolis), situated on the French Riviera by the Mediterranean Sea and the Alps (a 1-hour drive from Italy), has campuses split over three cities: Cannes, Sophia-Antipolis, and Nice. Each campus hosts different faculties. Cannes is focused on film and cinema, Sophia on engineering, and Nice on the remaining faculties. Around 20% of the University's students are international.
AGS Movers UK can move you to France to further your studies.
Are there any courses taught in English?
It is better to know some French to understand the culture and get to know people, especially if you are not in a big city. However, the bigger (university) cities, such as Paris or Lyon, are very international and it is easy to make yourself understood in English, to converse and to make friends.
More and more universities are offering international courses; therefore, courses may be taught in English.
Many international universities in the UK, USA and Europe also have campuses located in France, usually in Paris. Some of these include Kent University (Paris School of Arts and Culture), the University of London Institute in Paris, the American University of Paris, and the Berlin School of Business and Innovation.
These universities allow you to develop your French language skills, benefit from life and career opportunities, and thrive in an international environment.
What is student life like in France?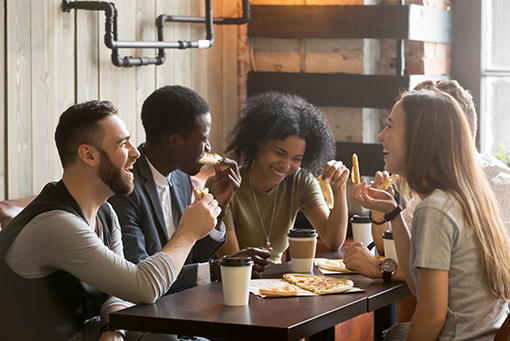 The French attach great importance to student life; it is part of their culture. French people like to meet and have a coffee, or a drink, to sit and chat. If you want to meet people and make friends, you can go to the university-organised social and student parties. Socialising in France happens in a bar, a cafe, or restaurant, and usually involves, eating, drinking, and meeting new people. Joining a student association is another great way to meet new people and immerse yourself in student and university life.
Students have a lot of free time and all universities have sporting associations for people at all skill levels. Your days may be divided between the classroom, the library, and the sports field.
Many of France's big cities offer special student rates for cultural activities, such as cinemas and museums. Student nights in bars and cafes in France are mainly on Thursday nights.
To help with your budgeting, as an international student, you are allowed to work up to a maximum of 21 hours per week. The minimum wage is €11.07 (in 2022).
What is the university system like in France?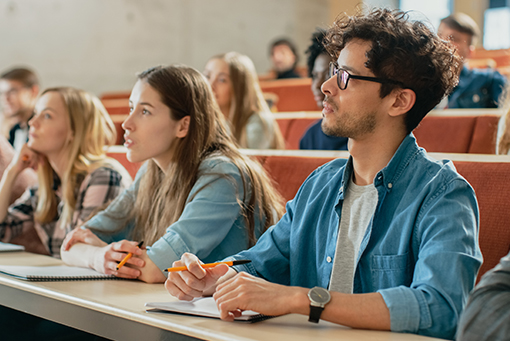 French students can choose a general field of study, but not the individual courses within that field of study. In other words, you choose your course and your major, but not the classes you wish to attend.
University days are also quite long in France, with classes running from 8AM to 6PM. However, there are a lot of breaks between lectures. Some universities have "TD" groups in addition to lectures; these are smaller classes where students can work through exercises or tutorials under supervision and ask for guidance if necessary. These sessions allow students to go over any parts of the lecture they did not understand, but they are also an opportunity to get to know other people as lectures can be attended by up to 500 students!
Working in France after graduation – how easy is it for international students?
If you embraced the opportunity to learn French during your studies, employment opportunities after graduation are plentiful.
French companies are progressively looking for people who are native or fluent in English (German and Spanish, too), but you will be an even bigger asset if you also speak French.
In addition, most French university courses offer internships (known as 'un stage') of between 4 and 6 months, which is a great way to gain work experience and build your CV.
What should expats consider when applying to a university in France?
It is a good idea to consider the university's reputation as companies often attach a certain importance to where (and what) you have studied.
The choice of city is also a key consideration when studying in France. Depending on the city, the cost of accommodation can double. You don't need to aim for the top 3 French cities (Paris, Lyon, Marseille) to flourish and find the best university. Cities like Toulouse, Strasbourg, Rennes, or Montpellier offer good universities with a dynamic student life (sports and culture) for an attractive price.
Are universities free in France?
To attend university in France, you will have to pay a "CVEC", which means "Student and Campus Life Contribution" in English.
If you are a student of the European Union (or Canada) you pay the same university fees as the French. You can expect to pay only the registration fees, which can be between €200 and €600, depending on your level of studies.
For international students (from outside of the European Union), 2/3 of the registration fees are paid by the French Government, which means that you pay between €3000 and €4000 per year, though the longer you study in France, the more the fees decrease.
It is important to note that the "Grandes Ecoles" (Business and Engineering schools) charge their own (considerably higher) tuition fees, and the costs are the same for EU and non-EU citizens.
Planning a move to France to further your studies? We can help with all the details of your move. Get in touch with AGS Movers UK today!­­­