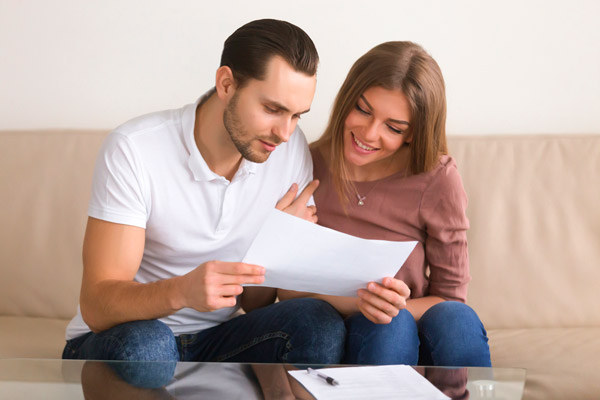 AGS has compiled a list of insurance tips to help you best insure your personal effects during the move.
Do not hesitate to contact us, should you require more information about our insurance policy.
How should I value my goods?
Valuing your goods and completing your inventory is an important step of your move, ensuring your goods are well covered.
Every item you intend to move should be covered
Moving companies, in general, require that all household goods and other items appears on the inventory list in order to be insured. Note that insurers usually calculate their risks and premiums based on the entire value of goods moved by all their clients.
Purchase value of the goods at destination
Remember to value and insure your effects at the replacement value at destination, i.e. what it would cost to replace the item in the country you are moving to. If required, you will have to repair or replace the item in your new country. We strongly recommend that you research the cost of living in your country of destination, using travel guides or websites.
Do not undervalue your shipment
Your insurer will refund you according to the value of your shipment/item. For this reason we recommend that you do not undervalue your shipment. If you have to submit a claim, insurers will only reimburse you according to the declared value on your inventory and the proportion of the damage. Undervaluing your goods will result in insufficient compensation to cover the cost of repair or replacement of these items.
Provide as much detail as possible
The inventory is usually used by moving companies to list items to be moved and insured. List each item as well as their quantity and price.
Declare your high value items
Ensure that you have as much written information about your high value items (items valued at EUR 20,000.00 or more for instance) as possible. The underwriters of your moving company may require proof of ownership and/or value of such items. Make sure you photograph these items, print them in color, date and sign the prints and add them to your inventory. For items of high value, you can never take too many precautions.

Car Insurance pay-out if lost/damaged
In case of damage to or loss of vehicles, insurers usually apply a reduction to the amount paid out, calculated according to the age and mileage of the vehicle.

Storage Coverage Extension
The policy cover will be outlined by your removals company. Some moving companies offers to insure their clients' goods from collection to delivery whilst others only insure goods while in storage. If you need comprehensive coverage for secure storage before or after transit, you may need a separate insurance coverage. Ensure that you establish the insurance policy of your specific movers.

Claiming from your insurance
This will depend on the insurance policy of the chosen removals company. Ensure that you know what the procedure is in the event of a claim for goods that have been lost or damaged in transit. Here are some points that you will need to clarify with your moving company:
The time allowed for you to notify your mover of any damage, from the day of delivery
The information that you need to provide when giving notice
When you need to make your claim, what it must include and how it should be notified (i.e. registered mail, e-mail, normal mail)
Any other information/paperwork that will be required
Main Exclusions
Removals companies do not usually cover goods which fall under the following risk criteria:
Consequential loss
Consequential losses (i.e. resulting losses) arising from the delay in delivery may not be covered, and loss of value and depreciation due to damage and/or after repair may be excluded from cover. Ensure that you clarify this with your removals company.
Owner packed goods
Items packed by the owner without inspection by the mover before the carton box is sealed, are classified as "Packed by Owner" (abbreviated as U20 or PBO). Movers usually exclude cover to items which are damaged or lost in owner-packed-cartons. If you wish to be covered, allow your removals company to pack or repack all items.
Get moving insurance for your goods.