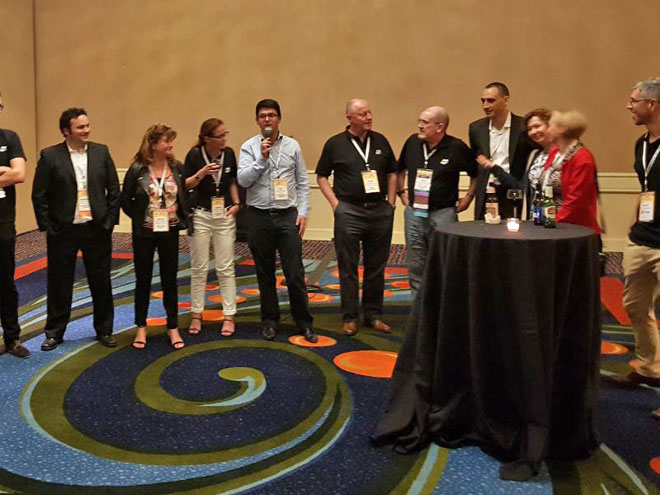 The IAM 55th Annual Conference took place in Long Beach, California from 9 to 12 October 2017.
Every year, this unique event brings together nearly 2000 participants, representing 1700 member companies from more than 160 countries worldwide. Industry professionals had an opportunity to meet and share ideas with partners from around the world.
The International Association of Movers (IAM), is the largest international group of professionals in the moving industry with more than 2000 members in 170 countries. The association brings together companies that specialise in moving, transport, logistics and other mobility related services. IAM also provides support to its members to develop their business by dispensing unparalleled resources, support and networking opportunities.
Every year, the AGS Group meets its partners during the IAM annual conference to reflect on the past year's activities and potential business ideas.
A partner is appointed by a moving company to act as a representative in organising a move. A branch of the AGS Group may call upon a representative when the group is not directly located in a region or a country. The partner will then take care of receiving the shipment, customs clearance and final delivery.
Partners who work with AGS have been carefully selected to meet the strict quality standards of the group. All partners are members of quality accreditation bodies to ensure that we maintain our commitment to offer identical services of uniform quality, no matter the destination anywhere in the world.
The annual IAM meeting is an important event for both the AGS Group and the partners. It allows us to address operational issues and to take stock of the developments and acquisitions in the industry. The AGS Group has always maintained excellent relations with its partners in order to offer our customers exceptional quality of service everywhere in the world.