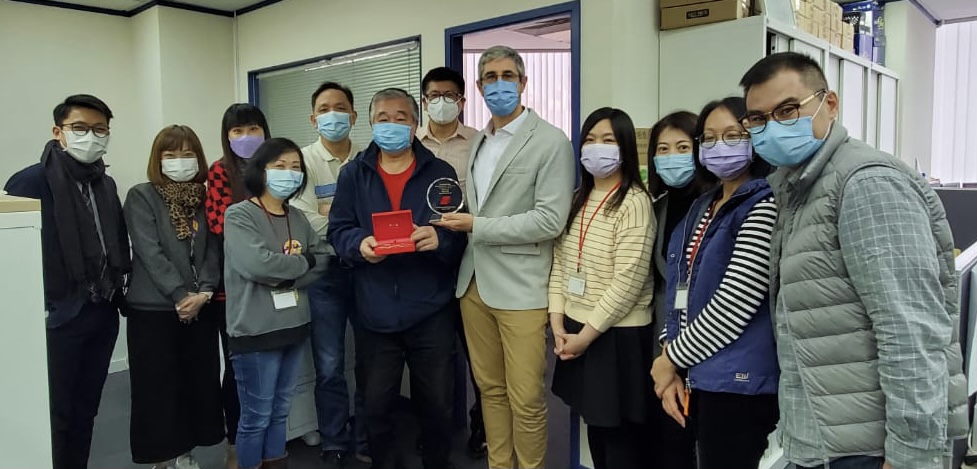 Hong Kong: a moving moment. Our team honours retiring Master Packer for 36 years of service
"Everyone calls him Shīfù Ka Fai," observes AGS Hong Kong Branch Manager Elliot McMahon. "In Chinese culture, the word Shīfù, meaning master, is informally conferred on someone who has become an expert in their field. And Ka Fai is certainly an expert."
But that was not the case when Ka Fai joined AGS Hong Kong in 1984. Starting as a labourer, he gradually rose through the ranks, rounding out his career as packing supervisor. From this position, Ka Fai oversaw the training of many of the packers that work at AGS Hong Kong today.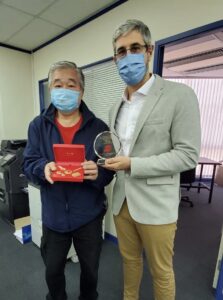 Team spirit drives our culture
Across the AGS Group, experienced staff train the new generation to become experts in their own right. And it's more than just technical skill they pass on, they are the embodiment of our company's family culture, our respect for customers and our focus on quality.
Elliot thinks it's this student-teacher dynamic that encourages people to build their careers at AGS: "Another meaning for Shīfù is similar to father. In ancient times, it was how Buddhist disciples referred to their teachers, who they regarded as their fathers. I see similar close-knit relationships develop at AGS Hong Kong as our new recruits train under masters like Ka Fai."
Thank you, Ka Fai, for your dedication to AGS Hong Kong. Your legacy will live on in the many team members who have flourished under your guidance.