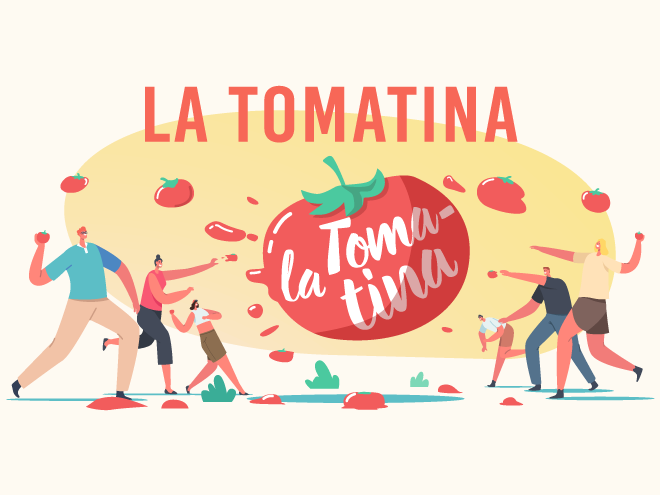 The last Wednesday of August is very special for the city of Buñol, near Valencia in Spain. The reason? A unique battle set in the local arena, during which you are encouraged to throw tomatoes at your neighbours.
La Tomatina – a popular and now touristy festival – is a tradition born during a parade of giants organised in the city in 1945. A dispute broke out between local teenagers and procession participants, leading to a general brawl with tomatoes being thrown at opponents. The following year, the same group of teenagers are said to have repeated the tomato throwing during the parade. Despite the authorities' desire to stop this tradition, it has continued to this day, except during the years of Franco's repressive regime.
A festival with strict rules
However, there is nothing spontaneous about the modern festival. The battle takes place in the city's bullring, lasts only one hour from 11:00 am, and follows strict rules. The 160 000 tomatoes harvested from surrounding farms are stored for two days before the festival and must be crushed before being thrown. Hard objects are forbidden, clothes must not be torn or thrown away, and a white t-shirt is mandatory. Adults are not the only ones who can let off some steam with tomatoes: a child-friendly version is organised on the Saturday before the event, for children aged 4-14, in a safe environment away from the crowd.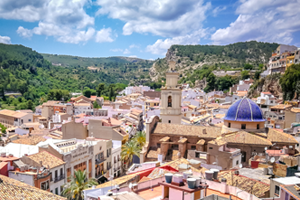 Fiestas of International Tourist Interest
Every year, no less than 22 000 people participate in the festival, which has become the highlight of a week of festivities honouring the patron saint San Lluis Bertrán. As a sign of its popularity, La Tomatina was awarded the status of "Fiestas of International Tourist Interest" by the Spanish General Secretariat of Tourism in 2002.
La Tomatina festival makes you want to move to Spain?
Contact us for a free quote!