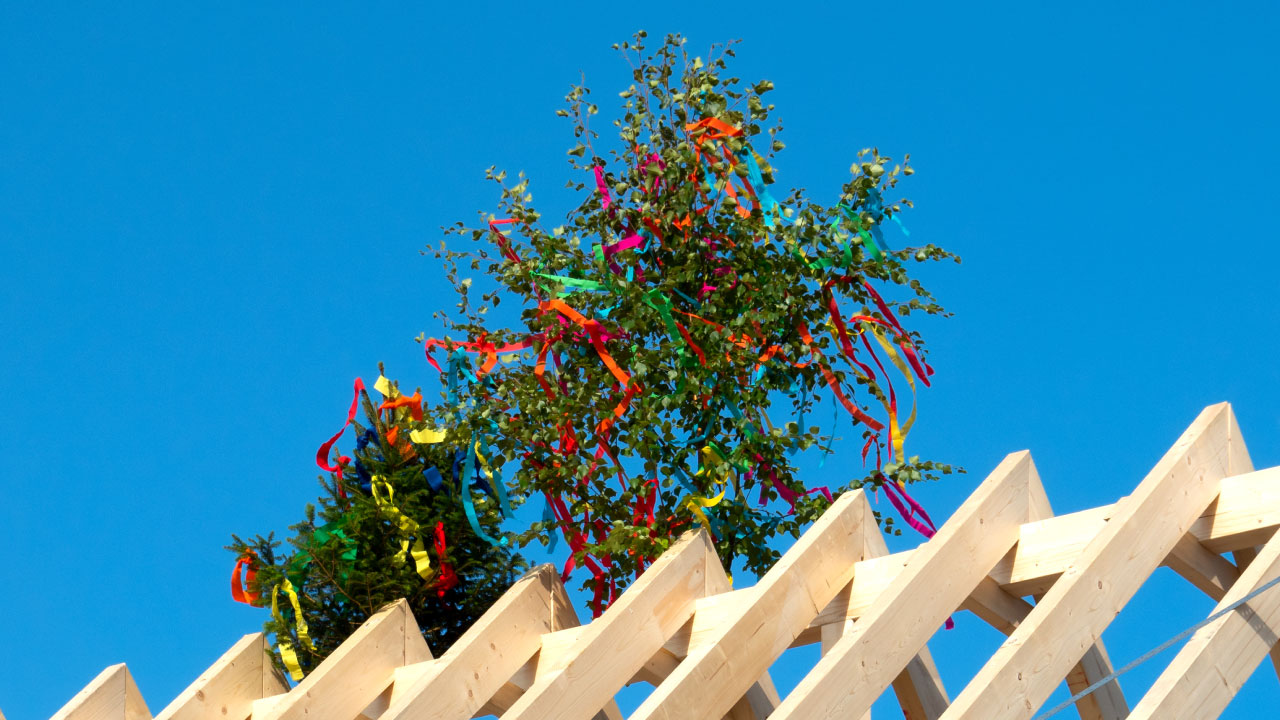 Don't be surprised to see flowers or shrubs atop German houses or buildings under construction. This tradition, which originated nearly 1 000 years ago in Scandinavia, occurs when the final roof beam is laid.
The Richtfest is similar to the foundation stone-laying ceremony in France, which often involves a ribbon-cutting ceremony by officials. In addition to marking a key milestone of the construction, the German ceremony is an opportunity to celebrate, and a moment to thank the neighbours, the notary, the architect, and the construction crew. The Richtfest is held for private homes and public buildings. "Homeowners also often place a crown-shaped green wreath on the chimney," adds Franck Maudet, Managing Director of AGS removals in Germany.
Originally, a tree was placed on the roof of a new building to appease the ancestors' tree spirits. According to Scandinavian mythology, the wood contained a spirit, and a man's soul could return to the tree after his death. Thereafter the practice spread to England with the Scandinavian migrations and gradually conquered Europe. The tradition is still alive in Germany as well as in Great Britain and the US, where it is known as the topping out ceremony. The celebration remains a way of protecting the building and thanking the builders.
For proof that this tradition lives on, look no further than the commemorative stamp printed in honour of the construction of Germany's federal parliament, the Bundestag. The conifer branches and ribbons on the roof are clearly visible.
Are you laying the foundation for a move to Germany? Get started with a free removals quote.