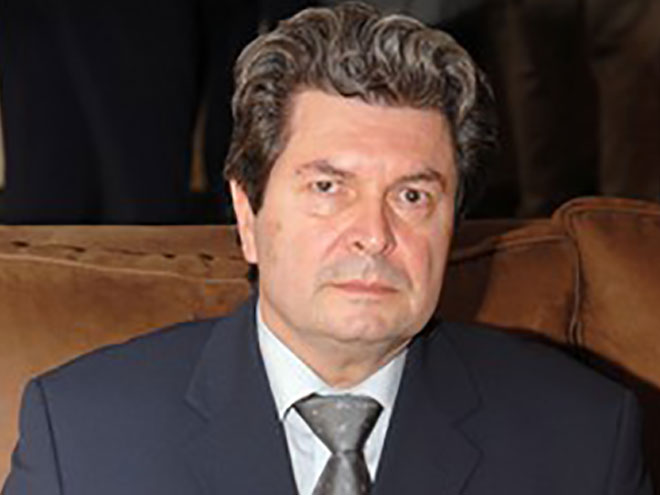 "This award is the achievement of my professional career and coincides with my retirement."
It is with these words that Christian Pottier, Branch manager of AGS Movers Luxembourg, at the end of his career, expressed his feelings after he was awarded the prestigious "Vermeil Medal for Labour" on 14 July. The medal, presented by the Ministry of Labour, Employment, Vocational Training and Social Dialogue, arrives timely because it precedes his retirement at the end of September, awarding him for thirty years of passionate and generous service delivery.
Born in Saigon, Vietnam, far from his homeland in France, Christian was destined to travel the world.
His professional career has been marked with numerous trips especially through Africa and Europe, travels that brought him in his words:
"Much humility and a greater knowledge of people."
Christian received a Bachelor of Science Degree, a diploma in Management, a Master's in Business and Markets degree as well as invaluable experience in Transport and Logistics, before he started his professional career in 1973.
During his working life he travelled throughout Africa. He was employed for three years in Bangui, Central African Republic, one year in Cameroon and nine years in Gabon.
It was in 1997 that the great traveller finally put his suitcase down at the entrance of AGS. He made the choice because it felt like destiny, or as he puts it:
"A rich life of moving predestined me to intertwine my life with AGS …"
Since then Christian has come a long way. He climbed the career ladder quickly and was promoted from trainee manager at AGS Movers French Guiana to Branch Manager at AGS Movers Rhone Alps where he asserted advanced knowledge in transport and logistics. He was also Branch Manager in Chad, Gabon, Morocco and in Cameroon. Today, he is completing his career as the AGS Lorraine –Luxembourg Branch Manager.
Looking back at his rich and busy professional life, Christian especially remembers the great human adventure that has exposed him to many countries and afforded him the opportunity to meet interesting people.
When asked whether cultural differences have been obstacles in his career, Christian answers:
"Quite the contrary, it was an enriching experience for me. The people I've met helped me over the years to better understand my colleagues and to adapt to a new country. Humility is no doubt what Africa taught me the best. "
For retirement, Christian (the grandfather of 4), plans to spend more time with his family. He plans to spend some of his leisure time playing golf and reading. However, true to his nature, he wants to continue travelling the world.
AGS wishes Christian all the best for his journey ahead and was proud to count him among its directors.
The AGS chapter might come to an end, but the next adventure of the Great Traveller's life is only beginning.