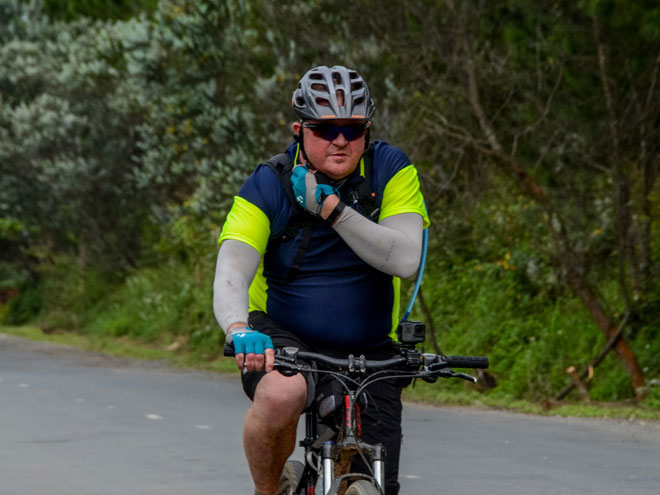 AGS Movers Vietnam Branch Manager, Kevin Hamilton participated in the Saigon Children Charity Cycle Adventure, to raise funds for disadvantaged Vietnamese children.
The three-day event, which took place from 17th to 19th November 2017, covered a total of 300 kilometres through the mountainous terrain of the Vietnamese central highlands to the coastal city of Nha Trang.
The 8th Annual Saigon Children Charity Cycle Adventure welcomed enthusiastic cyclists from all over the world. Founded in 1992, the Saigon Children Charity (SCC) supports over 2000 disadvantaged Vietnamese children with scholarships every year.
This year the event raised a total amount of US$70,000, which is an incredible achievement. AGS Vietnam Manager, Kevin Hamilton said:
"The event presented an opportunity for me to support the local community as well as the physical challenge to cycle 300 kilometres through the mountainous terrain of Vietnam. I've always had a desire to contribute and help the children of Vietnam. The SCC event provided the perfect opportunity for me to make a difference."

"The organisation was founded to help disadvantaged Vietnamese children get an education, a fairer start in life and escape from poverty through education and training. It is well known that education has the power to break the cycle of poverty and help children realise their dreams. However, there are still many children in Vietnam who have limited educational opportunities and are at risk of leaving school due to poverty and other social related issues."
"Thanks to the generous support of our donors, the SCC Child Development Programme provides scholarships to around 2000 disadvantaged children and young people, from kindergarten to university. It enables them to continue their education and reach their full potential," Kevin said.