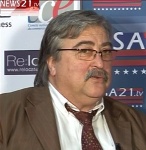 The 4th Mondissimo International Business and Mobility Conference took place 13-14 March at the Palais Brongniart in Paris. This event is a must for international companies, mobility executives and expatriates or those about to go overseas.
Once again AGS, present on several continents (Europe, Africa, Middle East and Asia) and benefiting from 38 years of experience, took a leading role in this event and presented a strategic conference on 'Moving to China'. AGS Movers France Import-Export Manager Margaret Pageaud and Corporate Business Coordinator Virginie Prévost gave some useful advice on how to import personal effects into China. They covered the logistical side of moving, the specific requirements of changing regulations, regulations specific to each town, as well as some of the difficulties experienced by immigrants (e.g. obtaining visas). AGS France Business Development Director Alain Providenti was also interviewed alongside his team.
During these two days, AGS sales people and key account managers at the exhibition stand had the opportunity to meet people eager to, or who were in the process of being expatriated, as well as large companies and human resources managers. They answered their questions and paved the way for future cooperation.
The participation of AGS in this event was a success due to the quality of the meetings and the discussions.
Related: International Moving