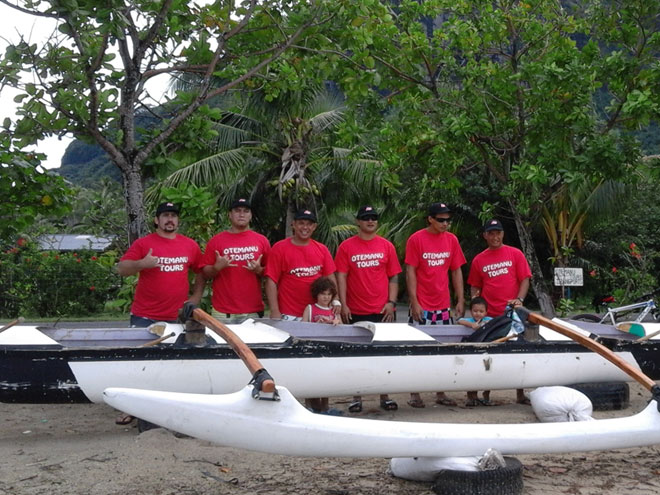 AGS Movers Tahiti recently took the opportunity to sponsor the French Navy at the Hawaiki Nui Va'a 2010 canoe race.
This outrigger canoe race brings together more than 100 traditional canoes and 200 racers, who compete between the
Pacific Ocean islands over a distance of more than 95 km in 3 days.
Rowers from Tahiti, the Tuamotu Islands, the Marquesas, New Caledonia, Hawaii and France all take part in the event.
Supporters cheer on the rowers from outboard boats and fishing boats along the route.
AGS Tahiti provided financial support to the CSA CABIRI team, who represented a French Navy regiment during the race.
As an avid supporter of local communities, AGS Tahiti was proud to support French sailors for the Hawaiki Nui Va'a.