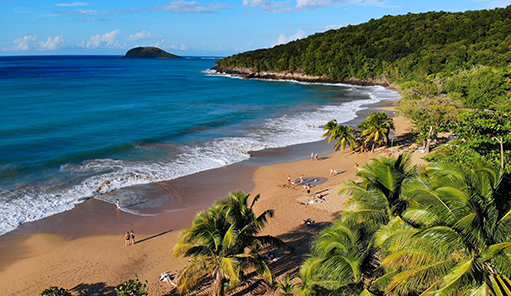 Storm Fiona left a significant mark on Guadeloupe. Torrential rains caused considerable property damage on the island of Basse-Terre and one death. Guadeloupe declared the storm a natural disaster.
The victims are numerous, with some having lost everything. Fortunately, they have received tremendous support and assistance. On October 9th, a big solidarity concert took place with artists from the West Indies. At the same time, the Paris region launched an appeal for donations.
In total, Guadeloupeans received 40m³ in donations, thanks to AGS Movers.
The teams wanted to show their solidarity and provided a container to transport the donations to the "island of beautiful waters". Among these donations are food, school supplies and clothing. Everything the victims need.
The donations are expected to arrive in Guadeloupe in December.