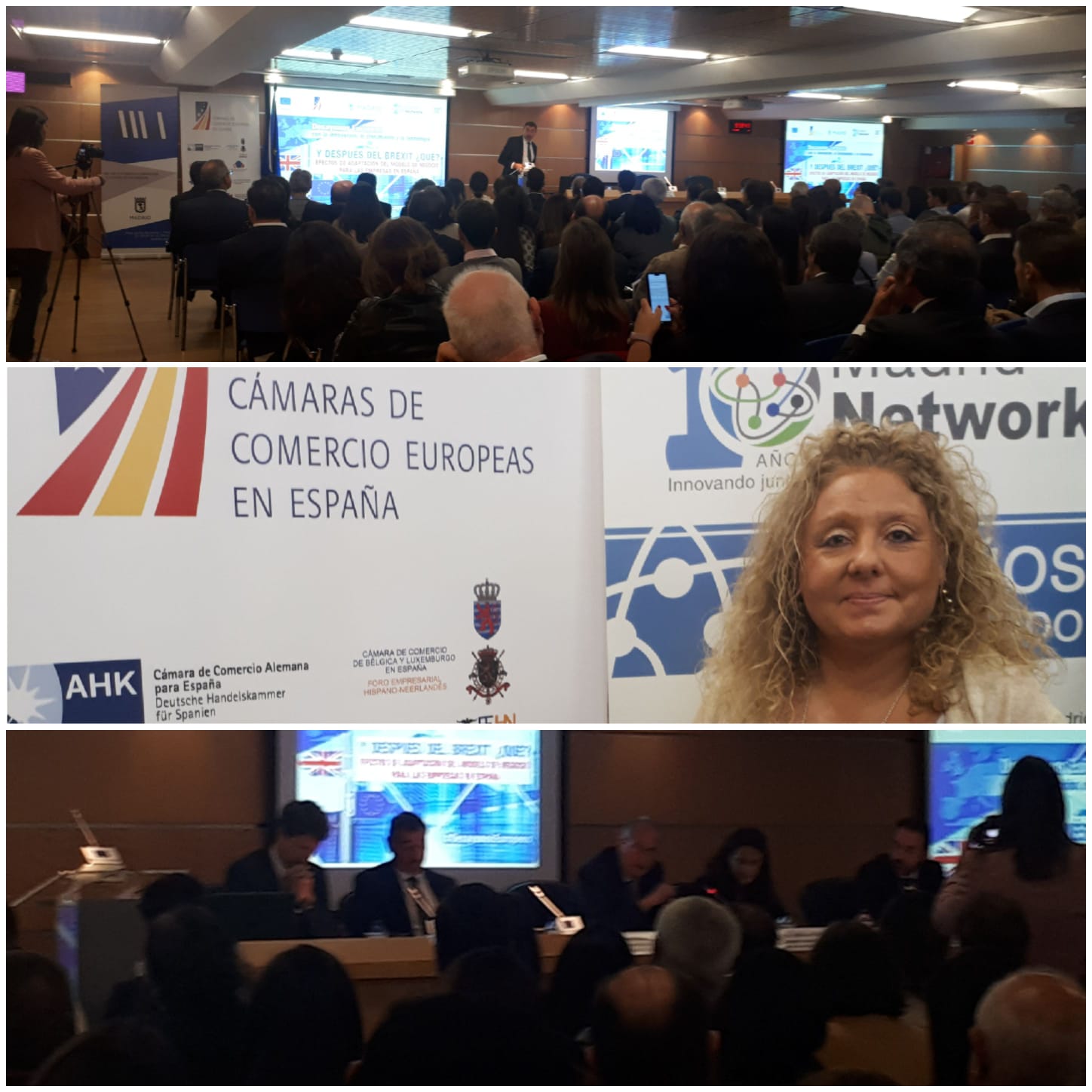 The "European Innovation Breakfast", which was organised by the European Chambers of Commerce in Spain, was entitled "and after BREXIT, what's next? Effects and adaptation of the business model for companies in Spain".
The discussion centred around the impact of BREXIT on European companies established in Spain, as Britain prepares to leave the EU on the 29th March 2019.
The future action plan for the British Government's relations with the European Union was presented at the event. The "White Paper" held great interest for European businesses located in Spain, which are in the process of implementing the implications of BREXIT in their commercial relations.
Business and political analysts from the European Commission and the British Embassy were present to facilitate the debate, which AGS Movers Spain actively participated in.