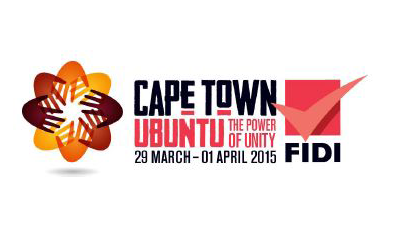 AGS is pleased to announce that it has secured a Platinum Sponsorship for the FIDI (International Federation of International Removers) Annual Conference in Cape Town, South Africa, next year; strengthening the two organisations' relationship.
This top-level deal will see AGS recognised as the official sponsor of the Conference's Golf Day and Sight-Seeing Tours: popular highlights on the conference-packed event calendar.
The Platinum Sponsorship serves to further entrench AGS' long-standing relationship with FIDI, which sees AGS branches actively participating in FIDI's renowned quality accreditation and training programmes.
A total of 28 AGS branches worldwide are FIDI Accredited International Movers (FAIM) – and half of those have already upgraded their accreditations to the most stringent FAIM Plus quality standards.
As another example of AGS' involvement with FIDI, AGS' investment into training saw the company receiving the FIDI Academy's valuable 'Commitment to Excellence' Gold Award for 2013.
FIDI's 64th Annual Conference in 2015 will run from 29 March 2015 until 01 April, and is expected to once again attract hundreds of key role-players throughout the international moving industry.
Demonstrating AGS' on-going commitment to supporting industry events, this announcement follows AGS' Gold Sponsorship of the International Association of Mover's 52nd Annual Meeting in Florida in October 2014.