AGS Movers Paris has been a long-standing partner of the UFE (Union of French abroad), and the Île-de-France branch is often invited to participate in the association's events.
The UFE is an association of French, Francophones and Francophiles around the world that defends their interests, provides support and assistance on a regular basis, and ensures a privileged connection with France. The UFE is also a window that allows France to shine throughout the world. The association, founded in 1927, has more than 170 volunteer-driven representations in more than 100 countries.
Since 1927, the UFE has been working to defend the rights of all French, expatriates or those who permanently emigrated abroad. It continues its long-term action in the fields of social protection, education, security, taxation, the right to vote and nationality. The UFE is also a spokesperson at the embassy and the consulate, as well as at public authorities in France. The role of the UFE is particularly important when it comes to guarantee the safety of French citizens. In high-risk countries, the UFE works in close collaboration with the consular authorities and, in times of crisis, proves to be a true communication channel between the French and the consulates.
General Assembly of the UFE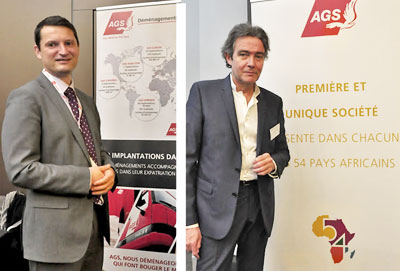 On 09 March 2019, the General Assembly of the UFE was held at the Pullman Paris Eiffel Tower Hotel. AGS Paris attended this event and set up a booth to present its services.
During this Assembly, Samantha Cazebonne, Member of the Fifth Constituency of French Citizens established outside France, delivered a very interesting presentation on French teaching abroad. Alain-Pierre Mignon, President of the CFE (Fund for French Citizens Abroad) and Laurent Gallet, Director of the CFE, spoke about the reform of the CFE. The day ended with a beautiful gala evening at the Pavillon Wagram.
Pictured above: AGS Representatives at UFE General Assembly, Tony Weiss (left) and Gil Le Ménès.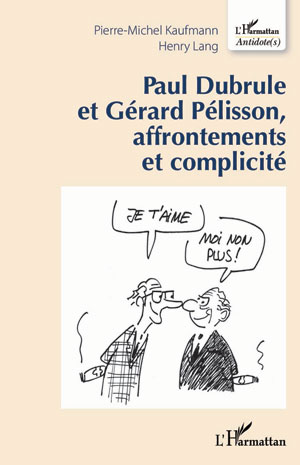 Meeting with Gérard Pélisson, co-founder of the Accor Group
On Wednesday 15 May 2019, the UFE organised an event for the release of a book dedicated to the founders of the Accor Group, entitled: "Paul Dubrule and Gérard Pélisson, Confrontation and Complicity".
Gérard Pélisson and the two authors, Pierre-Michel Kaufmann and Henry Lang also attended the event. The book is the result of a two-year dialogue between the two authors and the two businessmen. The creators of the world's first hotel empire told their intimate experience of this adventure while contrasting their experience to their partner's one. This gives a fascinating story of the genesis and development of a company, full of anecdotes, confrontations and complicit exchanges.
Alain Taïeb, chairman of the MOBILITAS Group, attended the event, together with Tony Weiss, director of business development at AGS Paris.