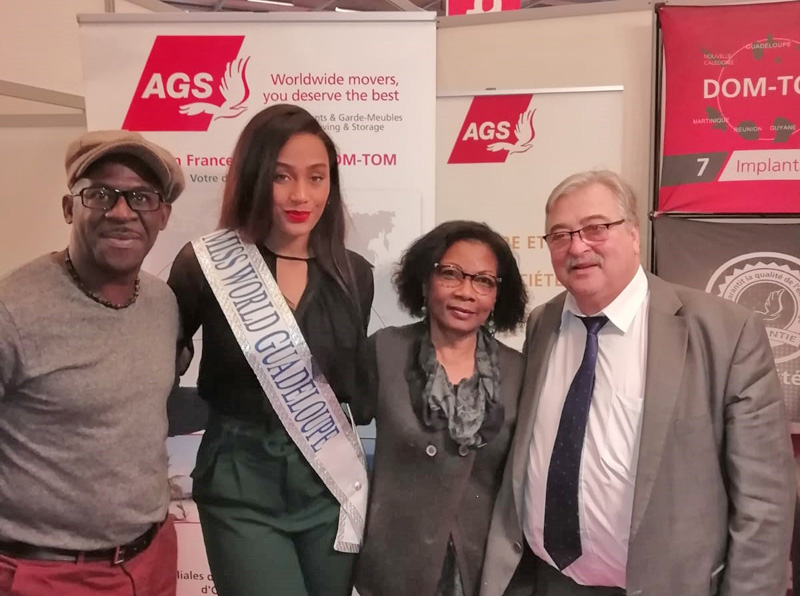 AGS Movers Paris has maintained close relationships with the French Overseas Territories over recent years, and never misses an opportunity to celebrate this particular bond. Earlier this year, the Ile-de-France branch took part in two events that showcased the culture of the overseas territories and the friendship with its fellow faraway citizens.
34th Anniversary of Accolade association

The first event took place on 26 January 2019 and celebrated the 34th anniversary of Accolade. Since 1985, this association has played a major role in promoting and developing Caribbean culture through sports and cultural activities. The 2019 event, which was attended by more than a thousand people, highlighted women who contributed to the promotion of the Caribbean culture, either in their personal or professional capacity. Alain Providenti, Sales Manager at AGS Paris, one of the main sponsors of the 34th event, had the privilege to present awards to the winners who were congratulated by well-known figures, including Babette de Rozières, Jean-Marc Mormeck and Jacob Desvarieux.
Overseas Gastronomy and French-speaking Communities Fair

AGS Paris also attended the Parc des Expositions in Paris, for the fourth Overseas Gastronomy and French-speaking Communities Fair. Created by Babette de Rozières, Chef and TV show presenter, this fair showcased the cultural treasures and culinary heritage of the FOT. AGS Paris, an avid contributor of this show since the first year, was present again at this year's event which attracts more than 60 000 visitors every year. From 01 to 03 February 2019, Alain Providenti and Filipe Alves welcomed public participants who were interested in the services offered by AGS, especially those specifics to shipments between FOT and France mainland, such as the AGS Box. Alain and Filipe also welcomed the glamorous presence of Morgane Thérésine, Miss World Guadeloupe 2018.
Pictured above, at the Overseas Gastronomy and French-speaking Communities Fair, from left to right: Mr Kenzo (singer and composer), Miss Theresine (Miss World Guadeloupe 2018), Mrs Jean (President of the Association Bitazyon Lyannag Kreyol) and Mr Alain Providenti Sales Manager at AGS Paris.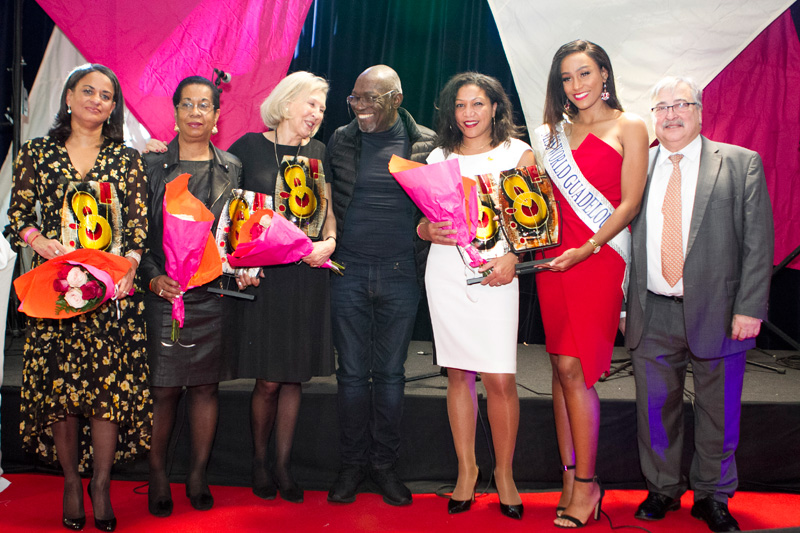 The winners of the 34th Anniversary of Accolade Association were, from left to right: Mrs Audenay (Director of BRED Bank Overseas), Mrs Semour (Director of Plaisir de la Table), Mrs Plissoneau (Sales Manager of Tropic Marché), M. Desvarieux (bass player, author & composer for the Kassav group), Mrs M'Barga M'Boa (Public Relations Manager of La Banane de Guadeloupe et Martinique), Miss THeresine (Miss world Guadeloupe 2018).