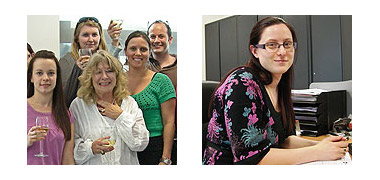 AGS Movers London has bid farewell to its longest standing staff member, Margaret Troy, and welcomed Jennifer Dash as her successor.
Margaret, who retired in April, had worked at AGS Movers London for nearly 14 years.
Margaret mastered all aspects of import services and was praised for her reliability and efficiency. She decided to retire to dedicate time to leisure and her family.
Jennifer was the natural choice to succeed Margaret. Jennifer joined AGS Movers London a year ago and worked as a coordinator. Trained in all aspects of import services, Jennifer will definitely rise to the challenge.
Jennifer's appointment will ensure that the AGS Movers London imports department continues to provide great service to its clients. Her mission is to take customer service to new heights and build strong relationships with agent partners.
We wish Margaret and Jennifer all the best for their future.