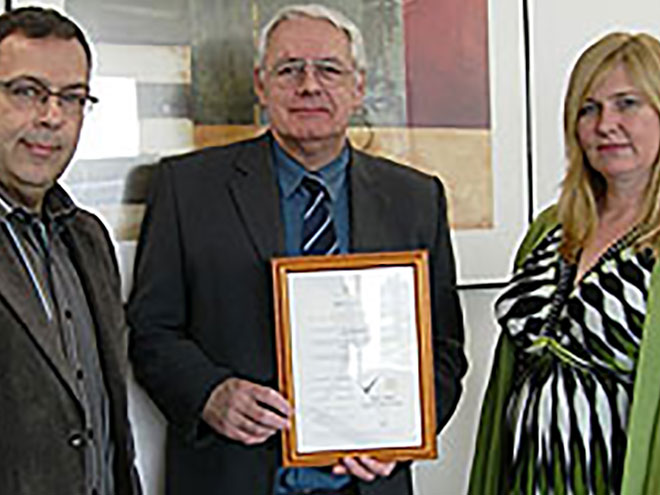 AGS Movers London has been awarded the internationally-recognised information security management certification, ISO 27001, following a stringent audit conducted by the independent body, QMS International plc in February.
The ISO 27001 certification is confirmation that sufficient security controls are used in its processes and procedures to safeguard a company's data.
Less than 1% of businesses in the UK carry this certification and only around 7,000 organisations worldwide are either ISO 27001 certified or have a national equivalent.
Mario Amato, Managing Director of AGS Movers UK said,
"The entire team at AGS Movers UK worked very hard to make this certification a reality.  As an international removals company, safeguarding personal client information is a top priority for us, and we're proud that we've been recognised for our endeavour to go above and beyond the normal standards."
The London-based branch will be audited on an annual basis to ensure that the existing processes and procedures continue to meet ISO 27001's exceptional standards.
The AGS group will be encouraging other branches to undergo the certification process as the highest security standards continue to be prioritised throughout the AGS network.