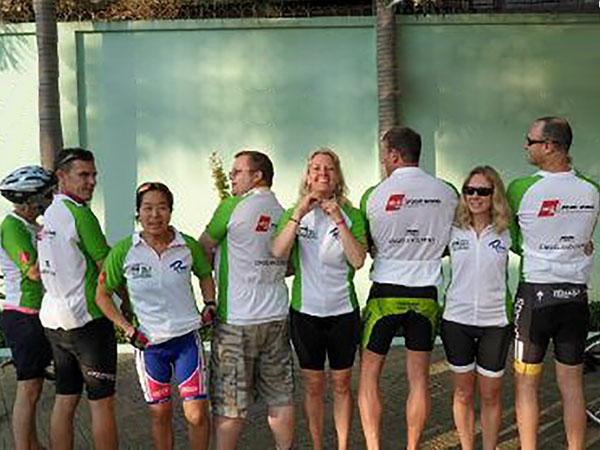 AGS International Movers is proud to announce that Bruce Fox, Head of Business Development for AGS Movers, has just completed a 550KM charity ride through Vietnam and Cambodia to support Somaly Mam Foundation, a non-profit organization committed to ending human trafficking and modern slavery.
Mr. Fox took on the charity initiative independently, but he has been fully supported by AGS Movers, who sponsored the ride with Engel & Völkers Hong Kong, their local real estate partner in Hong Kong for home search.
Having raised approximately HK$500,000 altogether so far, Mr. Fox remarks, "I am so grateful to AGS Movers, Engel & Völkers Hong Kong, and all those who gave their encouragement and support, not just for me, but for the charity and what it means to be involved in the mission to end sex trafficking."
The event was organized by Project Futures on behalf of Somaly Mam Foundation, founded by a Cambodian activist and survivor of sexual slavery, Somaly Mam. After escaping the industry, she went on to establish a Cambodian non-governmental organization (AFESIP), the largest beneficiary of the Somaly Mam Foundation, which rescues, rehabilitates and re-integrates women and children who have been saved from forced sexual servitude.
Traversing from Saigon to Siem Reap, Mr. Fox and 11 other fundraisers visited two of AFESIP's centers for rescued women to learn more about the work of AFESIP and the Somaly Mam Foundation in South East Asia.