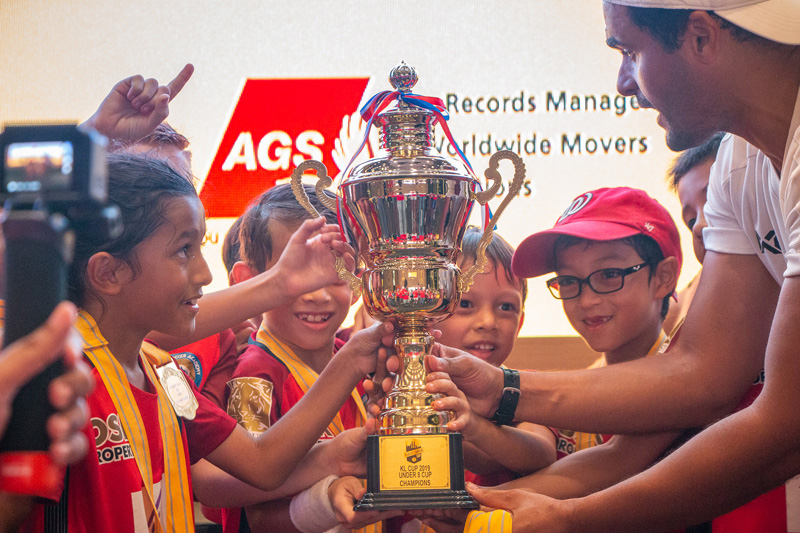 AGS Movers Malaysia was one of the proud sponsors of this year's Kuala Lumpur Cup that took place on 02 and 03 March 2019. The tournament included two days of exciting football action at the Ardence Arena in Setia Alam and the New Camp in Bandar Utama.
The KL Cup is an international youth football tournament and targets competitive junior teams from across the region. The Cup aims to improve the opportunities for high-quality inter-club football in Southeast Asia.
This year the KL Cup welcomed 108 teams from five countries, just under 1,000 players, and recorded 1,012 goals in 480 matches.
AGS Malaysia provided large canopies at both venues to assist and provide shade at the registration and in results areas, as well as smaller tents to provide shade to players and parents at Ardence Arena.
It was really a delight and a great honour for us to be part of this great event that has become increasingly popular," AGS Malaysia Branch Manager, Cyril Quenneville said. We look forward to continuing the relationship with the event organisers and be part of more future events.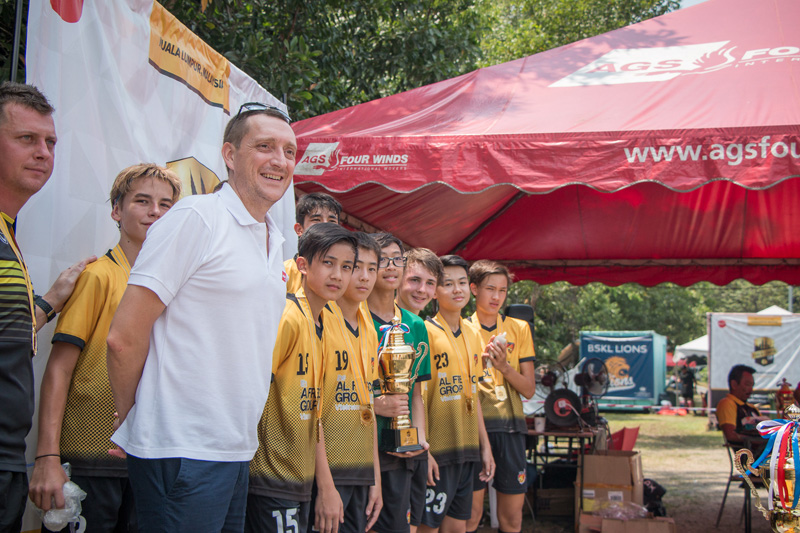 Cyril Quenneville, AGS Malaysia Manager, with one of the winning team.