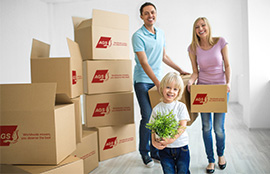 AGS Movers Paris is committed to preserving our planet and we would like to introduce our new packaging which is in line with this commitment.
AGS Paris has swopped its former white packaging for ethical packing material that uses no whitening chemical products which are not advisable for the environment. These new brown boxes provide optimal protection and security for their contents.
AGS Paris' new packaging is a clear indicator of our commitment to sustainable development.
AGS Paris received the international ISO 14001 accreditation for its environmental management and works towards this every day by taking measures to control pollution and reduce greenhouse gas emissions resulting from its activities.
Learn more: Professional packing service