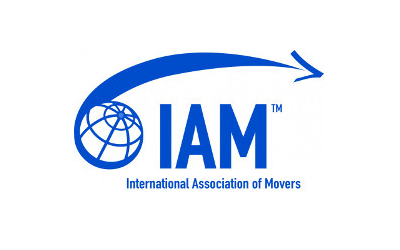 For the second year in a row, AGS will be a Gold Sponsor of the IAM's Annual Meeting in Florida in October 2014. Here we feature the brand's representatives.
As a global leader in the removals sector, it is essential for AGS to keep abreast of industry trends and networks.  AGS therefore annually commits a team of delegates to a schedule of international tradeshows, ensuring that a cutting-edge in service levels is maintained.
Normally in excess of ten members, AGS' team is led by Executive Board member Joëlle Castro and Vice President of Operations Ido Barner. Core delegates include senior AGS network managers and regional representatives, including from France, London, Hong Kong, Singapore, South Africa, the Philippines, China and India.
Gold Sponsorship of IAM
The AGS team's presence at the International Association of Mover's (IAM) 52nd Annual meeting in Orlando this year, from October 7 to 10, will be bolstered as AGS takes the spotlight as a Gold Sponsor for the event for the second time since 2013.
This sponsorship has secured AGS a prime triple-booth space – Booth #809, under the name 'AGS Movers Angola' but representing AGS worldwide – in the IAM Meeting's Exhibit Hall. This will act as a focal meeting point between AGS' representatives and business partners within the United States and globally.
"AGS' participation in the 2013 IAM event was a huge success, as in addition to meeting with our regular partners there were also over 2 000 attendees – some of whom had their first interaction with the AGS Group," explains Tony Waugh, AGS' Director of Partner Relations for the United States.
Other Trade Shows
Another international 2014 conference at which AGS will be participating is Worldwide ERC's Global Workforce Symposium – from October 8 to 10 in Chicago – showcasing AGS' integrated suite of removal services to partners in the global mobility sector.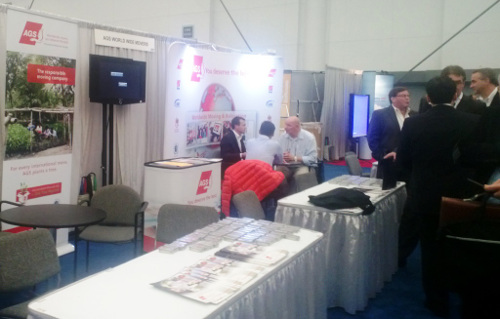 Preparations are also well underway for the next FIDI Conference to be hosted in Cape Town, South Africa, from March 29 to April 1 in 2015.
If you'll be attending any of the above events, please be sure to visit AGS' stand – we look forward to meeting you!
The provisional schedule for the IAM Meeting can be found online at http://www.iammeetings.com/schedule/