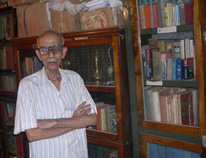 AGS Movers Bangalore has proven its support for the promotion of international cultures by sponsoring the delivery of 6,000 French books to the Alliance Française of Bangalore, all provided by the French association "Le Bouquin Volant".
Although second hand, these books are in perfect condition and are donated by French libraries or individuals. The French association sends these books to schools, associations or libraries, upon request. In 2009, more than 110,000 books were shipped around the world.
The AGS Movers Bangalore branch organised everything from clearance to delivery of thousands of books to the final destination in the Karnataka state, where Bangalore Alliance Française has recently opened several centres in Mysore, Mangalore, and Manipal, and soon in Belgaum. The Alliance Française is a network of teaching and learning centres devoted to the promotion of French language and culture.
AGS Movers Bangalore is pleased to have participated in this operation and to support the development of foreign culture in Bangalore.