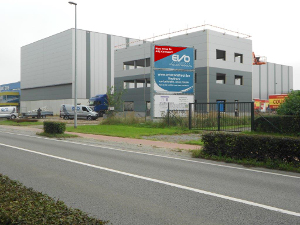 The AGS Group is proud to announce AGS Movers Coussaert's move into new headquarters on Haachtsesteenweg 674 to 1910 in the quaint Belgian town of Kampenhout.
The new 12,000m² site includes two warehouses with a capacity for 620 shipping containers housed on five levels.
The facilities are ideally located near major access roads and are within 30 kilometres from the port of Antwerp.
In addition to being convenient, the site's modern features are an asset to the tranquil surroundings. AGS has employed new technologies to minimize environmental impact whilst increasing security and operational efficiencies.
The entire development project was ambitious and protecting the environment was a crucial part of the planning process and in line with the AGS Group's ethics.
Significant technical and human resources were fully utilized, resulting in a computerised system to manage the premises and the storage area is now supported by an automated crane.
The staff remain excited to move into their new office space during 2014.
Yves Homerin, Branch Manager of AGS Coussaert comments:
"Our teams are proud today to have a new tool for our business and look to the future with confidence. With this site, AGS is not only established for the long-term, but also offers its customers the benefits of a secure and innovative site."