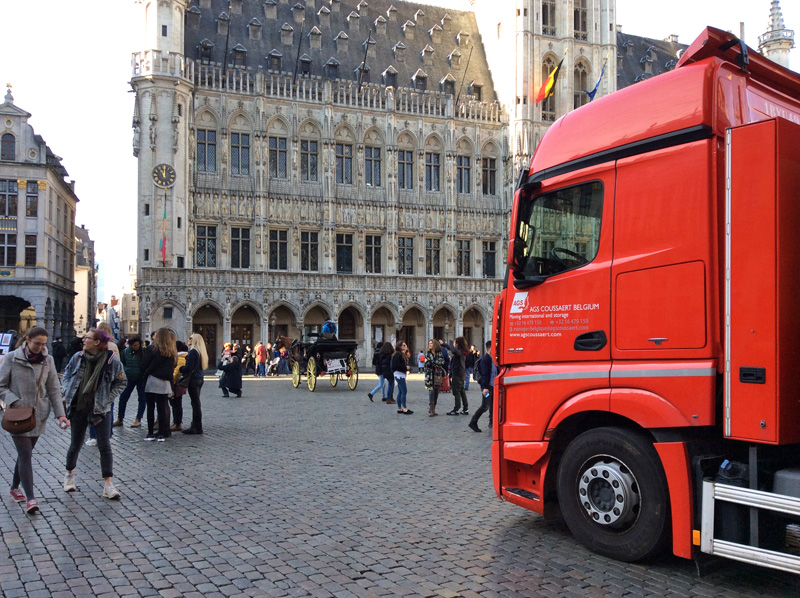 AGS Coussaert Belgium recently completed a move for the exclusive Maxim's restaurant in Brussels, Belgium. The restaurant, which has been closed for the past ten years, is situated in one of the most beautiful tourist destinations in Brussels, the Grand Place.
The Grand Place is the central square in the City of Brussels and known for its decorative and aesthetic wealth. AGS Coussaert Belgium had to obtain permission to enter the square as the historical site is a pedestrian zone and no vehicles are allowed to enter.
AGS Coussaert Belgium conducted the move over the course of four days. The packing and loading of the goods took place on the first two days and another two days were attributed to the 480-kilometre journey from Brussels to Château-Renard, in north-central France.
The load encompassed 81 cubic metres of restaurant and bar furniture, including tables, chairs, lamps, sofas, armchairs and at least 50 packed cartons of chinaware pieces. Extra care and attention were given to the packing of the exclusive lamps in the restaurant.
AGS Coussaert Belgium Key Account Manager, Sven Cox, who has worked for the group for more than 12 years, managed this important move and ensured that every piece was handled with the greatest of care. Branch Manager, Yves Homerin, is very proud of the successful completion of this important move and is already in talks to conduct future moves for other Maxim's restaurants.