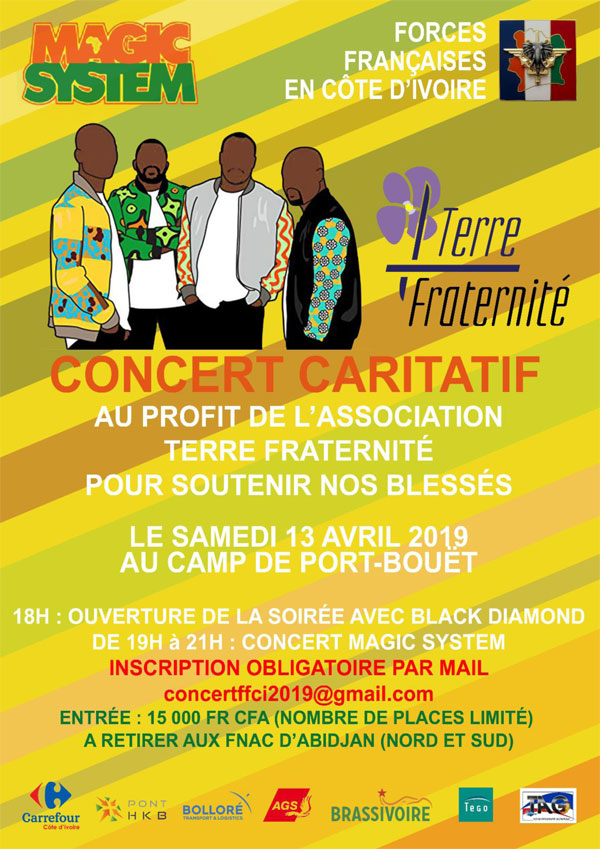 AGS Côte d'Ivoire recently partnered with a charity concert event organised in commemoration of the day of the Wounded in the Army. The event took place on Saturday, 13 April 2019 in the military camp of Port-Bouët at the Abidjan commune.
Organised by the French Forces in the Ivory Coast, the concert was intended to collect donations for the benefit of "Terre Fraternité". The association supports wounded soldiers and their relatives by helping them to reintegrate and transition back into civilian life as well as assisting them with psychological and sports-related activities. It also assists families of fallen servicemen and provides for orphans.
The Port-Bouët military camp was turned into a concert venue and hosted Magic System, one of the most popular Ivorian groups in West Africa. The event raised nearly € 40,000 in donations. AGS Côte d'Ivoire has contributed 1,500,000 CFA francs (approximately €3,000).